d3t celebrates with a Shenmue themed launch party!
3rd Sep 2018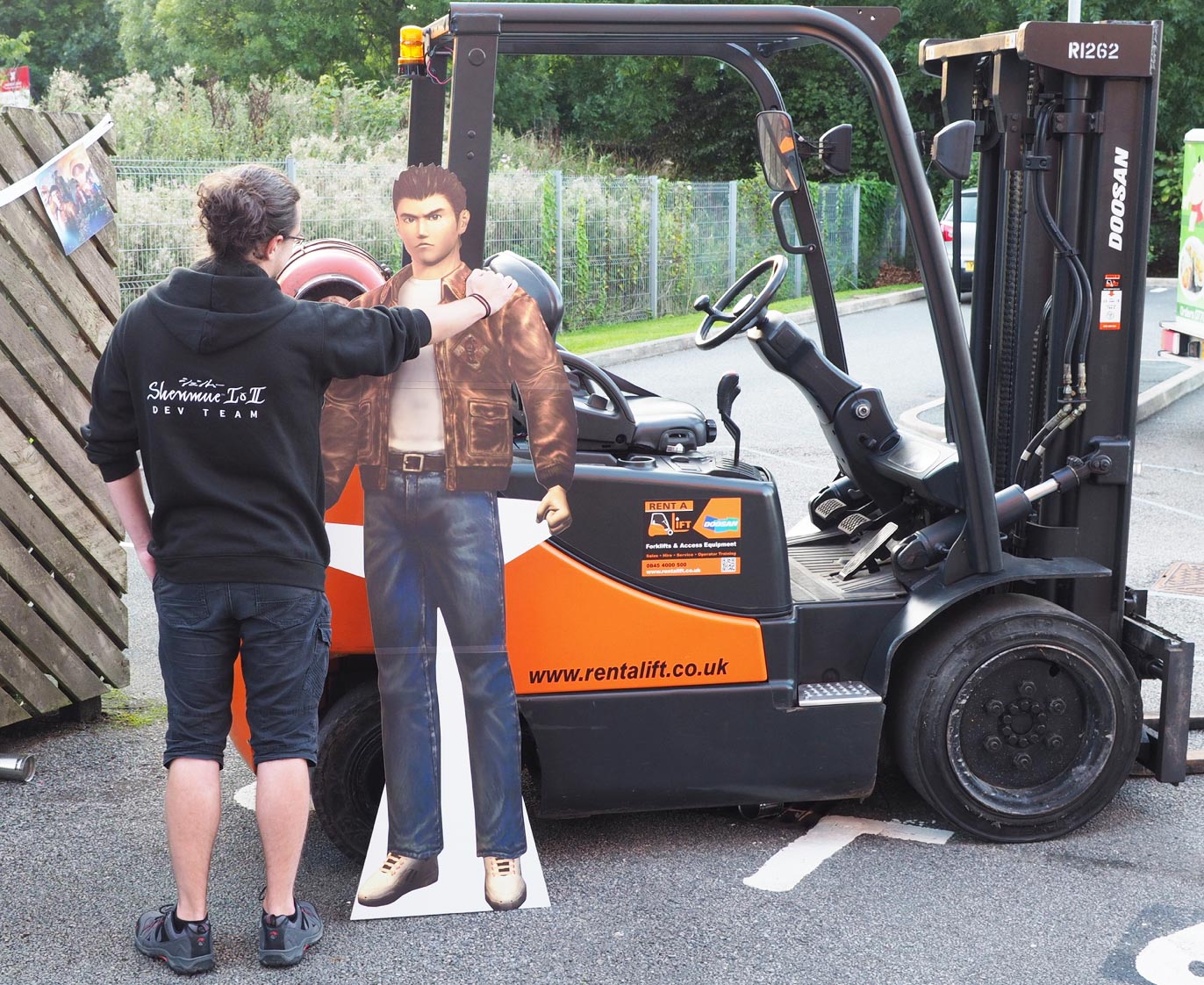 Following the much anticipated launch of Shenmue on 21st August 2018, we decided to host a Shenmue launch party.
So, at the end of the working day on a Friday afternoon, to acknowledge our team and their continuing hard work and dedication to the amazing Shenmue project, we took a little time out to celebrate all things Shenmue. Families were also welcome to help us celebrate!
And, of course, no Shenmue party would be complete without a whole host of Shenmue themed activities including forklift truck racing, "street fighting" (in the form of giant sumo wrestling suits) and darts!
Our delicious party food was, as you'd expect, supplied by Bob's Pizzeria and Yamaji Soba Noodles, and we even had a Tomato Convenience Store pop-up!
Our dedicated Shenmue team are still working hard on feedback to continue bringing updates to the game. So, if you have any feedback, please share it via http://www.sega.co.uk/support and we'll keep working on it.
#Shenmue #GoTeam #KWSfamily