d3t Recruits 100th Team Member
16th Jul 2020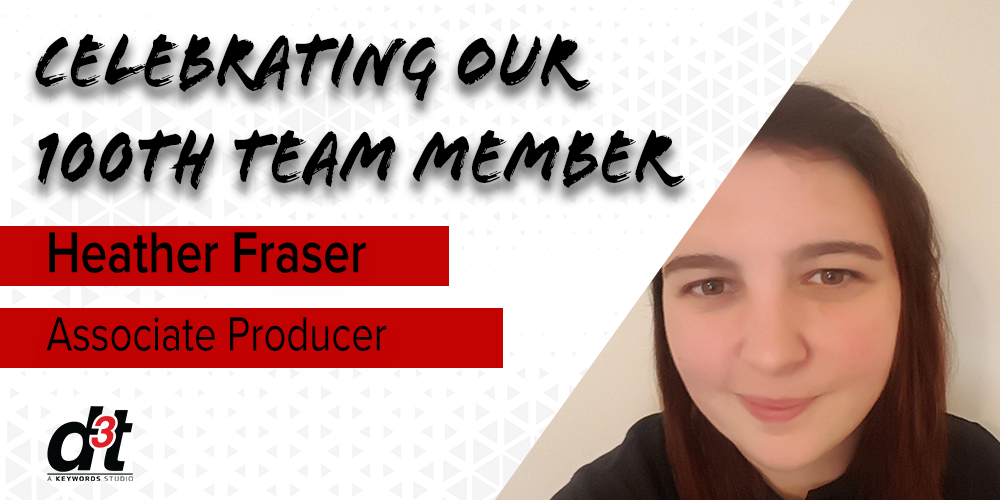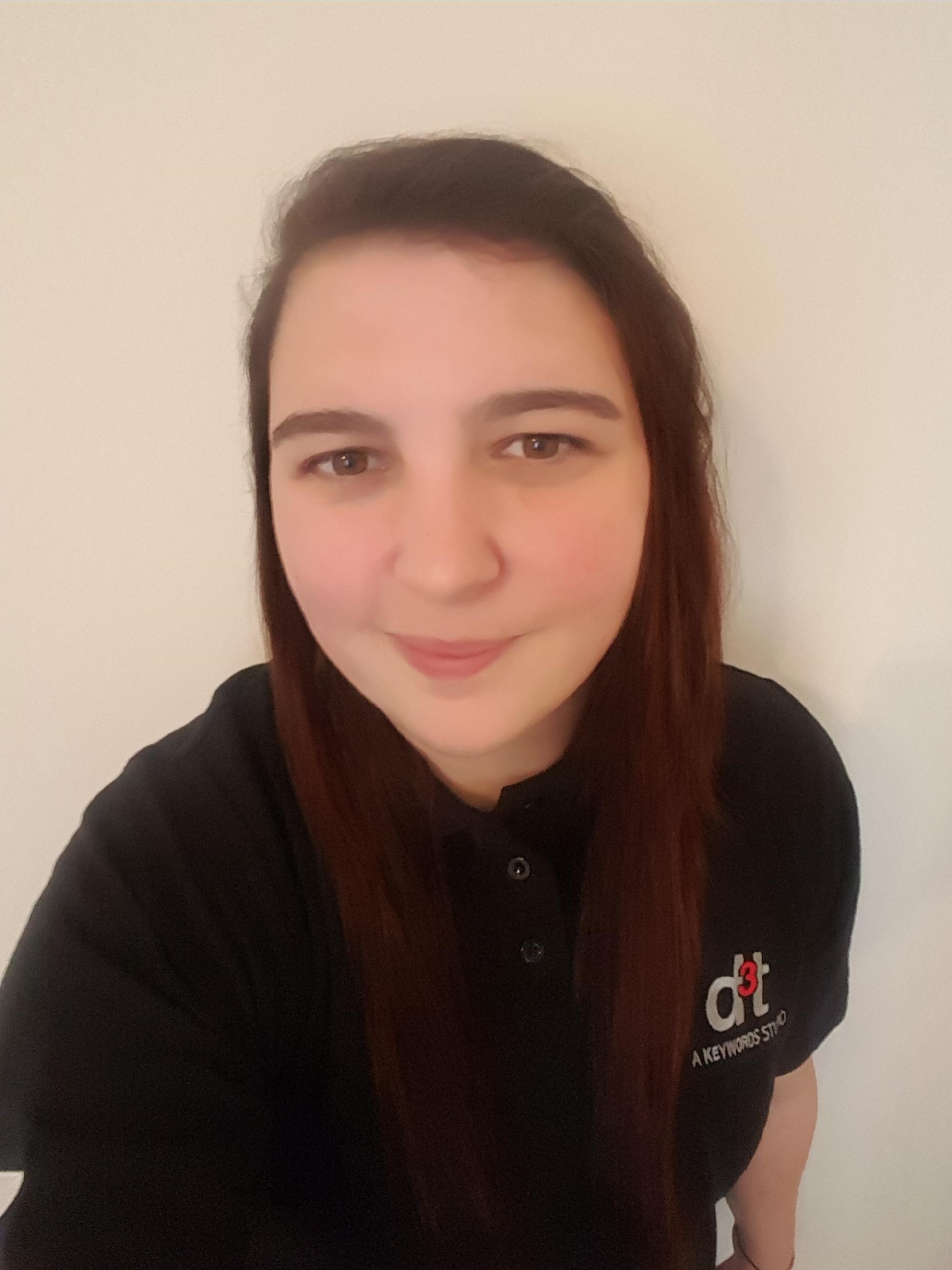 d3t began with just 3 people back in 2011, and we have expanded year on year to our current headcount of 100. We are extremely pleased to welcome our 100th team member to d3t, Associate Producer Heather Fraser.
"I'm so honoured to not only be able to pursue my dreams of being an Associate Producer within the games industry, but also help such a wonderful company achieve such an important milestone. I know that myself and d3t have many more great memories to make, and I look forward to the great future we have together."
Heather previously worked at Sony Interactive Entertainment in Liverpool, testing in their QA department for both submission titles and for software and hardware before joining d3t in July 2020.
She tells us what appealed to her most about d3t, "I chose d3t because the company aesthetic and environment looked like a great company and it felt like part of a family. It also gave great impressions to develop myself and progress through the industry."
Heather joins a growing number of recent new starters that have successfully navigated the fully remote interview and induction process. We look forward to warmly welcoming Heather into the studio in the future as we move past the COVID-19 pandemic, and allow more of the d3t team to return safely.
Heather shared some fun facts with us and revealed that she's originally from Scotland and studied Japanese at University. She lived in Japan which is where she began her career in the gaming industry. Heather also shared that she loves board games, nerdy things and loves to bake cakes!
Want to work at d3t?
Many of our projects remain under wraps, with little publicity to advertise the great work taking place. Despite this, we have developed a reputation for being a great place to work, where creativity is appreciated, talent is rewarded and a supportive, inclusive ethos provides an environment where people want to work. Opportunities to work on a wide range of projects and to receive mentoring from some of the brightest minds in the industry have made us a go-to company for ambitious, enthusiastic people and 'behind the scenes' staff alike.
If you want to find out more about working with our award-winning team, we are looking for new candidates for a wide range of roles. Take a look at our Join our Team page for our current vacancies.