d3t welcomes Aiden Jones, Associate Programmer
26th May 2021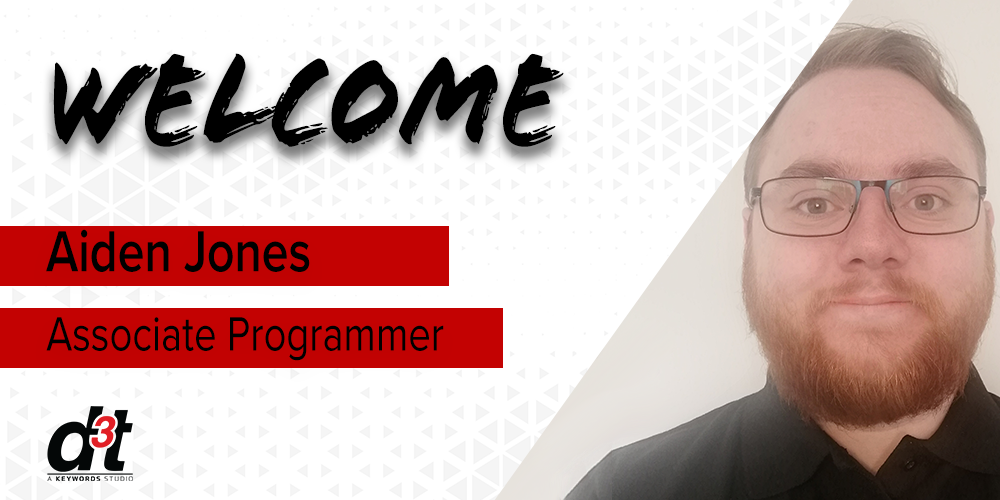 Experience / Career Background
I studied at UCLan to achieve an MComp in Computer Games Development. I took part in the Grads in Games Search For A Star (SFaS) competition and from there I applied for the programming position I have now.
Why d3t?
When it came to searching for that graduate job that I had long-awaited, I took part in the SFaS competition to help with job prospects. This year (2021) the competition's main partner was d3t which piqued my interest. Already having friends in the company and knowing all of the benefits of working here, I threw myself out there and here I am!
Fun fact:
My main hobby is gaming, it always has been. But I have a big interest in flying hobbies such as drones & planes.
Fun fact 1: I once came 2nd in a Scan Rocket League tournament.
Fun fact 2: My most played game ever is Grand Theft Auto: San Andreas.