d3t welcomes Ben Hetherington, Programmer
11th Apr 2022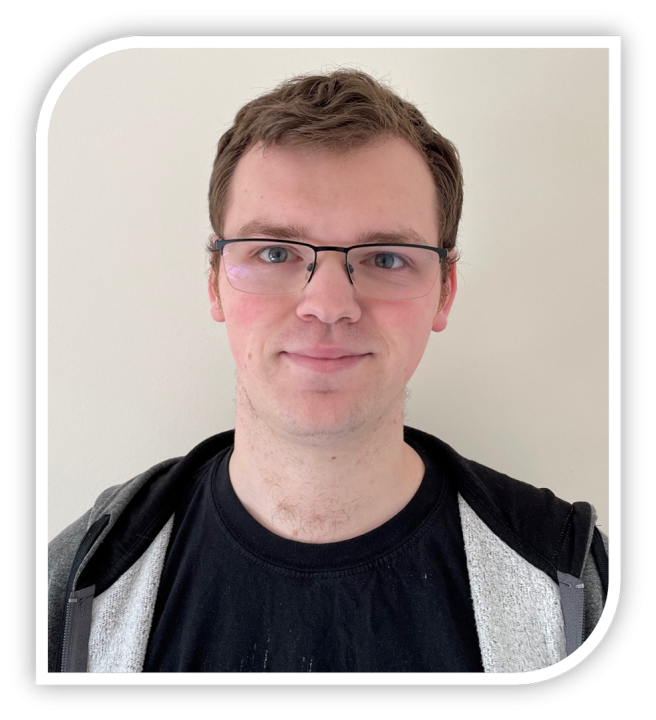 Please detail a bit of information about your experience/career background?
After graduating from university, my first job was in sports broadcast and officiating where I was working on software, however, I have always wanted to work in games and d3t marks my first time doing so!
In addition to working on a 3D graphics app as part of my last job, I've also developed a few games and experiments during my degree (including my final year project) and in my spare time.
Why d3t?
I've always dreamt of working within the games industry, and after a friend recommended d3t to me it seemed like a great place to go to make this dream a reality. Especially as the studio works on a wide range of titles, alongside its excellent reputation for having a friendly and caring culture.
What do you love about games?
For one thing, they're a fantastic amalgamation of creativity in several fields, including level design, music and sound, storytelling, gameplay design, art, programming, and more. All of which come together to form incredible (and fun!) experiences in their own right – not to mention that multiplayer games are also a great way to keep in touch with friends through both co-operation and competition.
What games are you currently playing, and what is your favourite game?
I'm currently finishing off my Pokédex in Pokémon Legends: Arceus, and plan on trying out The Outer Worlds next. However, when I'm playing with friends, my go-to games at the moment are Mario Kart, Ultimate Chicken Horse, Human: Fall Flat, and 51 Worldwide Games.
I couldn't possibly pick a single favourite game (or even series), but some contenders include Paper Mario: The Thousand Year Door, Sayonara Wild Hearts, EarthBound, Rhythm Paradise, Zelda: Breath of the Wild, Ace Attorney, Xenoblade…the list goes on!
Do you have any fun facts or hobbies?
I'm very much into music; I sing, play the guitar and piano, and enjoy composing music when I get the chance (just don't expect me to write anything particularly melodic!).
I have also been keen to bring my passions for music and games together – composing the music for my final-year project as well as continuing to experiment using game audio engines to write dynamic and partially-random music.