d3t welcomes Darcie Price, Studio Assistant
13th Oct 2023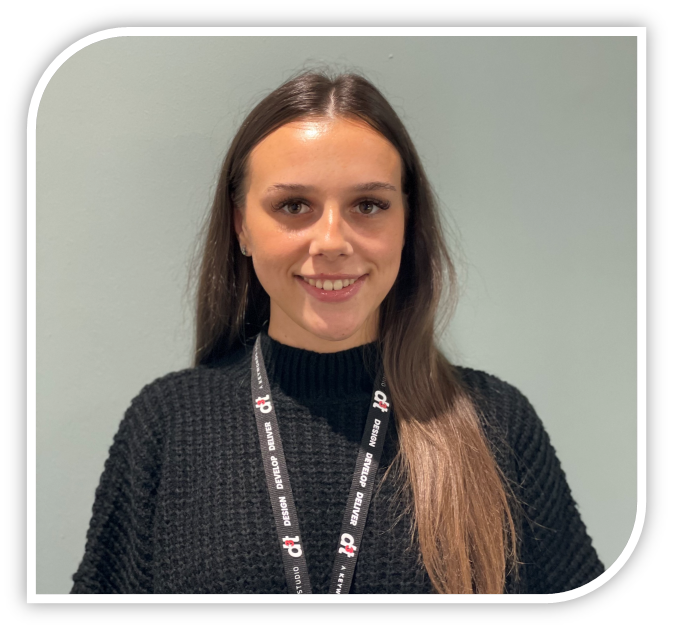 Tell us a bit of information about your experience/career background?
My most recent job was as a Receptionist at the Village Gym. During my time there I was responsible for stock counting, emailing, managing all of the Microsoft and Google documents, answering the phone and making phone calls, cleaning, and stocking the fridges.
Why d3t?
I chose to apply at d3t because when I read the job description, I thought this role was 100% for me! As I am able to adapt my current skillset to this job role, plus I am also going to be working in an environment where I will be learning a lot new things as well as being constantly busy which is something I love.
What do you love about games?
I love the fact that some games can teach you things as well as improving your knowledge!
What games are you currently playing, and what is your favourite game?
I'm currently playing a game called Gardenscapes, so I would say that's my favourite.
Do you have any fun facts or hobbies?
My hobbies include going to the gym five times a week as well as walking my dog.