d3t welcomes Finian Graham, Programming Intern
19th Jul 2022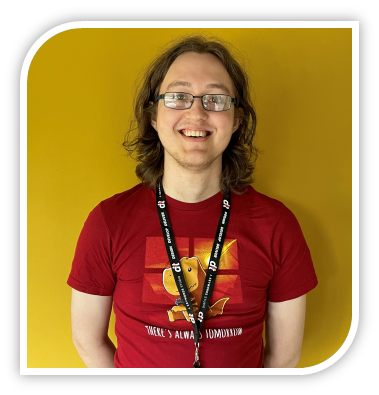 Please detail a bit of information about your experience/career background?
I'm currently rolling into my third year at the University of Central Lancashire as a Game Development student. I have a few mini-Game Jams under my belt, as well as earning a Finalist spot in the Rising Star game dev competition.
Why d3t?
When looking for my placement year, I really wanted somewhere with a wide range of project types and engines. d3t seemed like the perfect fit for me, due to the wide range of clients that they assist, and how these different types of projects will help to broaden my horizons and give me a diverse range of experience.
What do you love about games?
Games are an incredible medium that can take on a wide range of forms, from beautiful masterpieces focusing on art and environment, to the downright absurd that provide you with a once in a lifetime experience. In my opinion there is no other form of media that can provide people with the ability to experience a story better.
What games are you currently playing, and what is your favourite game?
I'm currently playing a fair bit of Satisfactory and World of Tanks, but my favourite game has to be Minecraft as it's just so easy to come back to.
Do you have any fun facts or hobbies?
I always enjoy watching both gameplay and educational content on YouTube, as well as dabbling in some coding challenges from time to time.