d3t welcomes Josh, QA Tester
28th Jan 2021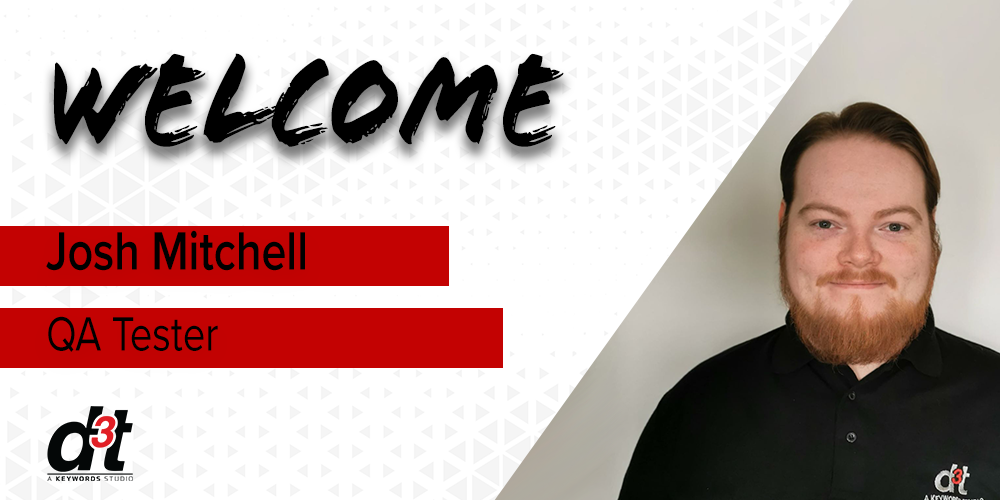 Experience / Career Background
I studied Games Design at Leeds Beckett University from 2016-2019 and graduated with a 2:1. After this, it didn't take long before I landed a job as a functional QA Tester for Sony in Wavertree. I worked for Sony for just over a year and after a brief period I spotted an opportunity to work for d3t, so I ended up taking it!
Why d3t?
d3t genuinely comes across as a fun and inclusive place to work, and I am very excited about starting a career here. Everyone I've interacted with so far has been super friendly and helpful, which has made me feel very welcome!
Fun fact:
I'm about as typical a nerd you can imagine. In my spare time, I'm either playing video games or working on my own projects. I also massively enjoy playing TCGs and Tabletops with friends such as MTG and DND, but have unfortunately not been able to play them over the past year or so due to obvious reasons – big sad.