d3t welcomes Kathryn
21st Oct 2019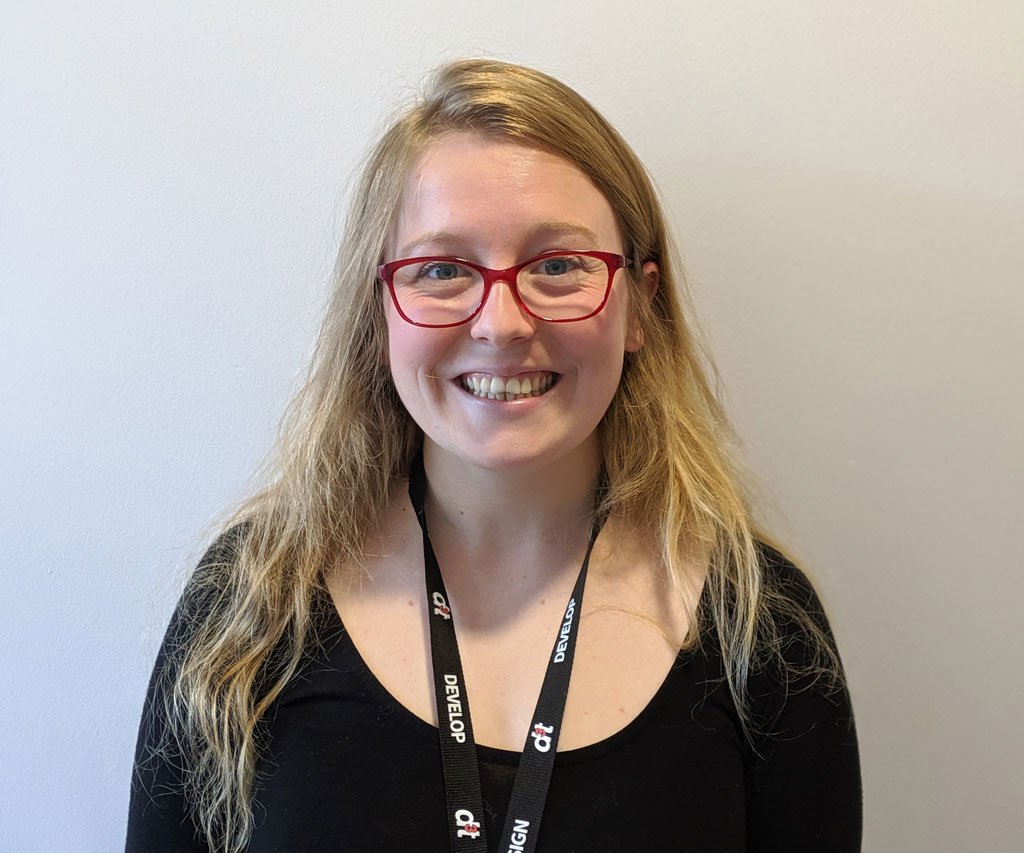 Experience / Career Background
I started off as a musician and tutor in Birmingham. I then moved to Bristol where I worked at a wonderful Theatre for 7 years. Whilst in Bristol, I decided to challenge and upgrade my producing skills and I decided to take the Creative Producing Masters Degree at UWE. It was through this course that I met and worked with the amazing folks at Auroch Digital. I have always loved games and jumped at the opportunity to explore game production. I worked with them to learn as much as I could fit into 8 months. It was through them that I had the opportunity to go to the Develop Conference in Brighton this year, where I met Jane and was introduced to d3t!
Why d3t?
When I met some of the d3t team at Develop, they were very friendly and approachable and clearly very enthusiastic about their work. I instantly wanted to know more about the company. Learning that d3t work on such a wide variety of projects really excited me and was very attractive to my curious brain. It was apparent that this would be a fantastic place to continue my professional development.
What was the recruitment process like?
This was the first time I had encountered a production 'test' prior to interview. I was a little nervous before receiving it as I did not know what to expect, but as soon as I received it, it was very clear and achievable. The interview was very professional but not intimidating and we were able to have a really good conversation about my experience and expectations and about the needs of the company. I heard back the next day and I was absolutely delighted and very excited to get stuck in.
Fun fact about yourself / hobby / specialism/ driving force:
I have a dog called Coheed, named after the band Coheed and Cambria. He is a Samoyed so is incredibly fluffy. It doesn't take much to encourage me to share my bottomless file of pictures of him. One day soon, we will probably also have a Cambria.