d3t welcomes Laura Templeton, UI Artist
18th Nov 2021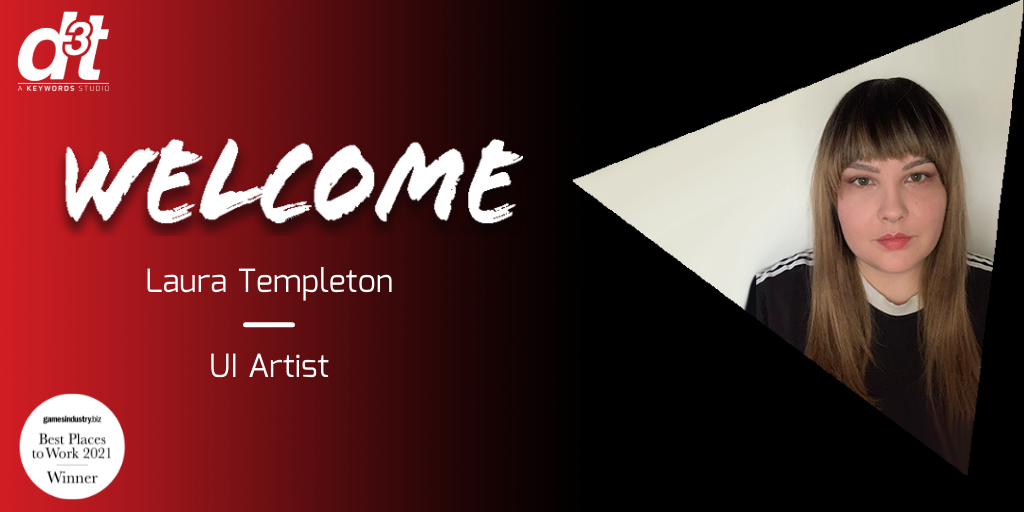 Please detail a bit of information about your experience/career background?
I graduated from the University of Edinburgh in 2018 with a MSc in Design and Digital Media. The programme was very broad, which gave me the opportunity to diversify my skill set.
I specialised in UI when I started working for a digital agency in 2019 and I was shortly promoted to Lead Designer. I continued to freelance and volunteer my time to work on video game projects, and am now excited to start working with the d3t team.
Why d3t?
d3t is a co-development studio and the idea of working on a diverse range of projects is what first caught my interest.
The interview process at d3t was excellent and I felt very welcomed, which confirmed to me that d3t is a great place to work.
What do you love about games?
I enjoy the social aspect of playing games, whether this is cooperative or competitive. I also love games that are immersive and tell a story.
What games are you currently playing, and what is your favourite game?
I play Valorant and League of Legends on a regular basis. My all-time favourite game is Fallout: New Vegas. I always discover something new with every playthrough.
Do you have any fun facts or hobbies?
Theme parks offer immersive experiences (just like video games) and I have visited Orlando, Florida (the theme park capital of the world) 13 times.