d3t welcomes Lloyd Halpin, QA Tester
10th Oct 2023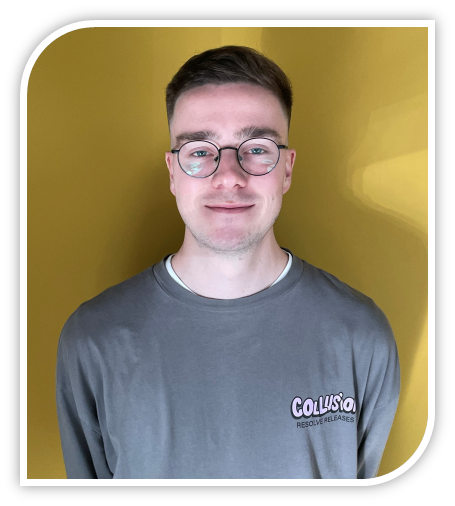 Tell us a bit of information about your experience/career background?
I graduated in Music Technology from Leeds Beckett University, where during my time I undertook various audio production projects. One of which was a game audio module where I designed and implemented all audio for a horror game level. Since completing my degree, I have been working as a QA Tester at Universally Speaking in Liverpool for the past year and a half.
Why d3t?
d3t has worked on a lot of amazing titles with some of the industry's biggest names. The studio itself also puts people's wellbeing and work-life balance at the top of its priority list which is a massive thing for me. Because if everyone loves going to work to produce something they're passionate about, then it doesn't really feel like work.
What do you love about games?
I love games because escapism through well thought out and developed game worlds are some of the best experiences you can have. I also love the fact that games are so multi-faceted, as they involve every discipline of media to create a piece of interactable art. This is one of the reasons that it's amongst the biggest industries in the world.
What games are you currently playing, and what is your favourite game?
I'm currently playing Ghost of Tsushima, Starfield, and Slay the Spire. However, I'd have to say that my favourite games are either The Witcher 3, and Frostpunk.
Do you have any fun facts or hobbies?
I've been playing drums since I was 10 years old and I also make my own music in my spare time.