d3t welcomes Matt Palmer, Lead Animator
21st Sep 2021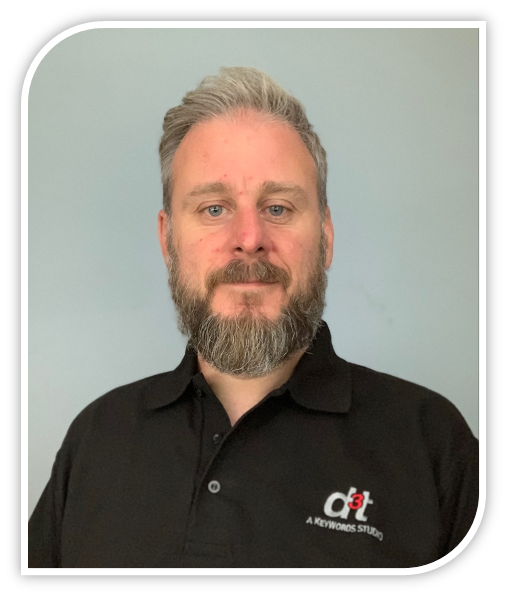 Experience / Career Background
I suppose my career started in my late teens when I worked as a puppeteer for my family's puppet company. It was this background that led me try stop-motion animation, and from that moment I fell in love with bringing characters to life.
My professional animation career started in the mid 90's and I spent the subsequent 12 years working on a whole host of stop-motion children's TV series for Cosgrove Hall Films, with a brief time at Hot Animation working on "Bob the Builder", and a year in London working on the Tim Burton feature film "The Corpse Bride".
At the beginning of 2007 I was looking for new animation challenges, and my career path moved me into computer animation at TT Games. I've spent the years since then working as Animator, Lead and Animation Director on numerous LEGO titles.
Why d3t?
I'd heard so many great things about d3t from people I know who work here. The appeal of project variety and a healthy work-life balance were a huge draw for me. When I saw the position of Lead Animator at d3t was a "hands on" content creation role too it felt like the ideal move.
Fun fact and hobbies?
Outside of work I coach junior cricket for a club in south Manchester, where I've recently been asked by the club to help establish and develop a new all girl's section. Aside from coaching it, I also love to watch the game.
I've always enjoyed having a creative side project unrelated to animation, and currently I have several vintage chairs that I'm restoring and reupholstering.
Fun fact: I was the overdubbed voice of Mr. Punch in an episode of the TV drama Doctors for the actor Andrew Sachs.