d3t welcomes Michael
14th Oct 2019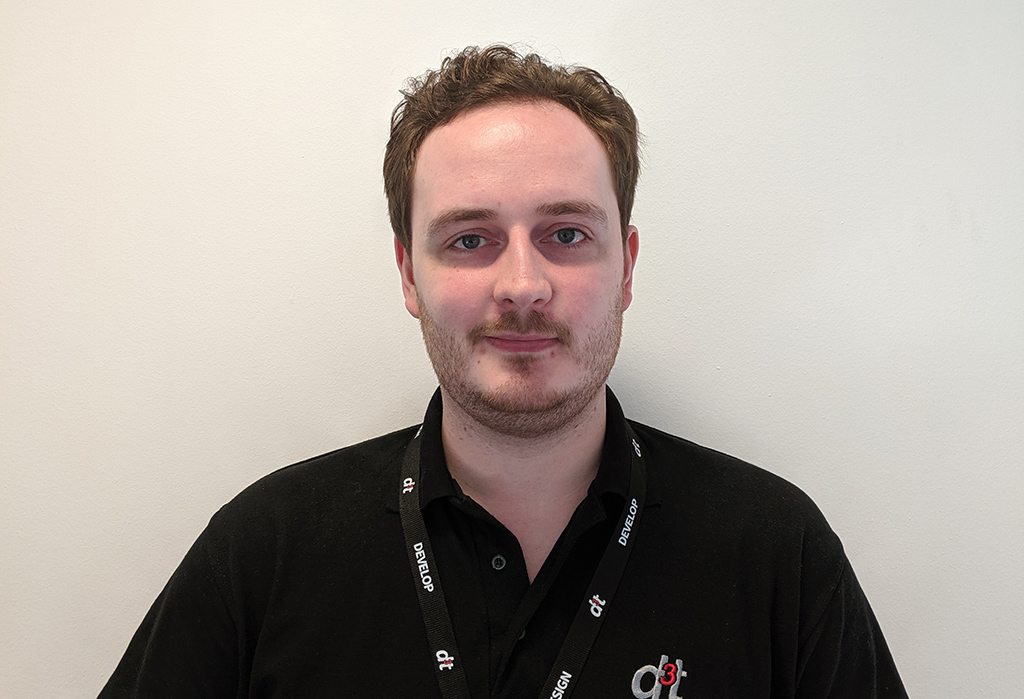 Experience / Career Background
After leaving college I started work as apprentice technical designer at a company in Preston, Lancashire, drawing and engineering timber frame structures from residential houses to Premier Inns. During my time there I also picked up plenty of IT experience and realised I loved it.
From there my partner and I moved to Oxford for her work and I was fortunate enough to work for the Biology department of Oxford University, providing IT support for students and lecturers.
Why d3t?
We recently moved to Runcorn and I was looking for a new IT opportunity where I could expand my skills. I quickly found d3t; an exciting, forward thinking technology company – exactly what I was looking for.
What was the recruitment process like?
The recruitment process was very professional and very swift; I started work the day after the interview! As soon as I had left the interview, I knew I wanted to work here so was naturally thrilled to hear the good news later that day.
Fun fact about yourself?
I'm always trying to learn more about technology, so much so I have a server cabinet in my house! Electricity bills are my archenemy.