d3t welcomes Neil
19th Aug 2019
d3t welcomes Neil Osbaldeston to the team as Junior Programmer. Neil tells us a bit more about himself…
Tell us about your background and experience prior to d3t?
I did a 14-month placement at d3t between my 2nd and 3rd year of Uni, during which I worked on Sega Mega Drive Classics and helped out with other projects.
Why d3t?
A highly successful and stable company which maintains a fun and friendly atmosphere despite its rapid expansion. Having worked here previously, and receiving an offer to return during my placement, it was the obvious choice for me.
What was the recruitment process like?
Having already gone through the recruitment process for my placement, successfully completed my probation and go on to do, in total, 14 months with the d3t, I was fortunate enough to be offered an unconditional offer to return after completing my course at Uni.
The recruitment process is however one of the best I've seen so far, offering a programming test in the form of a game to add features to rather than an exam style test.
Tell us some interesting facts about yourself.
Spent 5 years in the Royal Navy as an aircraft engineering technician.
Received the Joint School Prize for Most Outstanding Student in BSc (Hons) Computer Games Development at UCLan.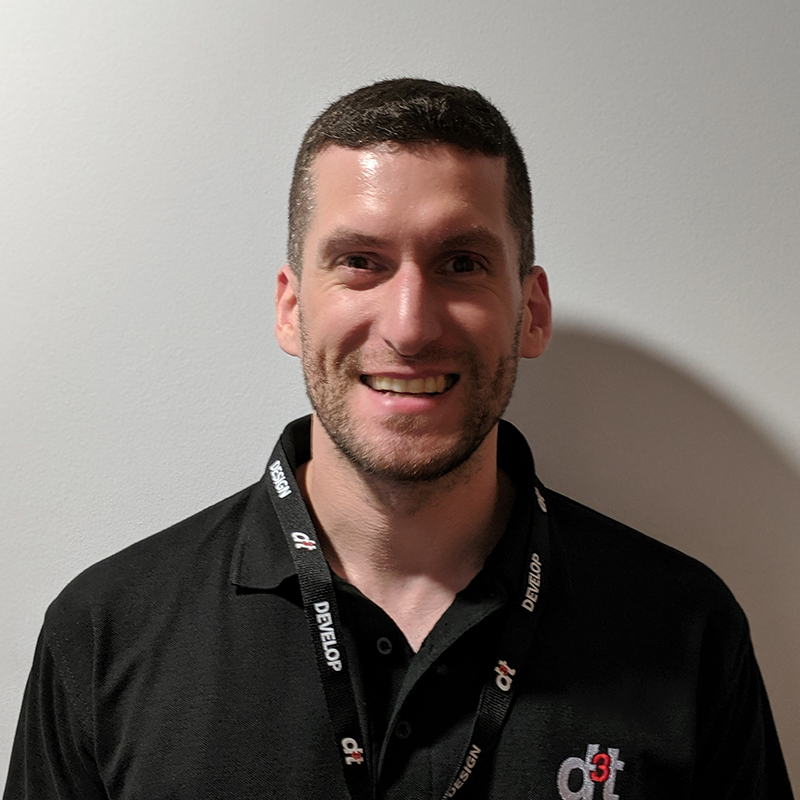 If you want to join our talented team, why not check out our vacancies?