d3t welcomes Pedro Medina Gomez
8th Jul 2019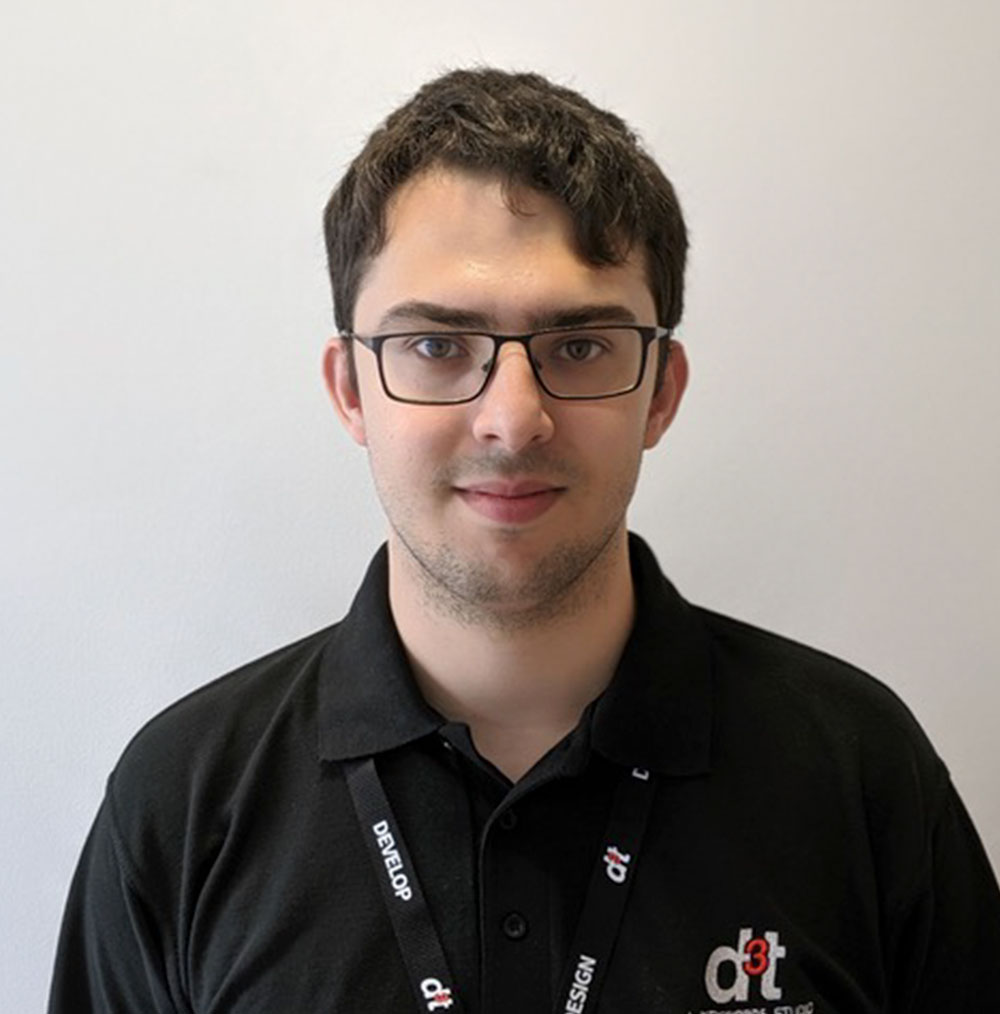 Pedro Medina Gomez joined the d3t team as a Junior Programmer on 3rd June 2019. Pedro tells us a bit more about himself…
Tell us about your background and experience prior to d3t?
I studied Computing and Systems Development in ESAT, Valencia, where with a group of friends, created a VR game that ended up third in the Game Development World Contest. After that, I moved to Sheffield to do Computer Science for Games at Sheffield Hallam University, looking forward to getting a job in the videogames industry in the UK. Right after I completed my degree, I got a job in d3t!
Why d3t?
My top priority in this very first moment of my professional career is to learn as much as I can. In d3t I saw the opportunity of working in lots of projects, taking knowledge from different areas in a very professional environment.
What was the recruitment process like?
2 weeks after applying for a Junior Programmer position, I received a C++ programming test to complete in 24h. A week and a half later, they contacted me to do a personal interview in the office, which was quite nice. The day after the interview, I got the offer to join the team!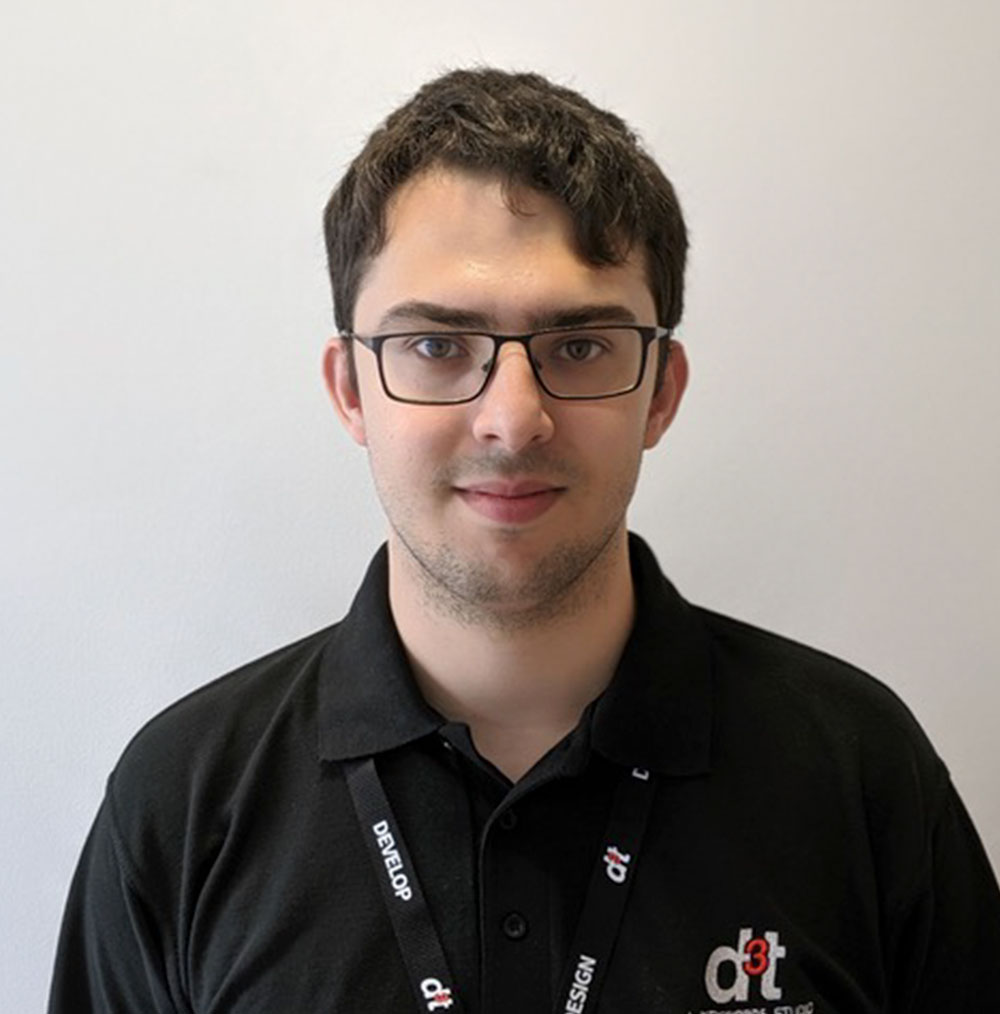 Tell us some interesting facts about yourself.
I was going to study Economics at first, and in the very moment of submitting my application, I decided that I wanted to create videogames for a living.If you want to join our talented team, why not check out our vacancies?