d3t welcomes Pete, Character Artist
23rd Jun 2020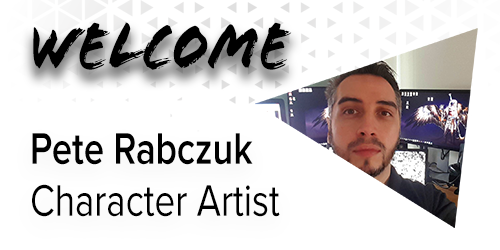 Experience / Career Background
I started in the games industry quite late having spent most of my life as a dispensing optician. I decided to change careers and do what I love most, so I went back to University and got a degree in visual effects and video games. I now have 3 years experience as a professional character artist!
Why d3t?
d3t gives me the chance to work on various projects, as well as personal development and career progression.
Fun fact:
I love basketball and I've been a Chicago Bulls fan since 1988. My favourite player is obviously the GOAT – Michael Jordan!