d3t welcomes Santiago
21st Nov 2019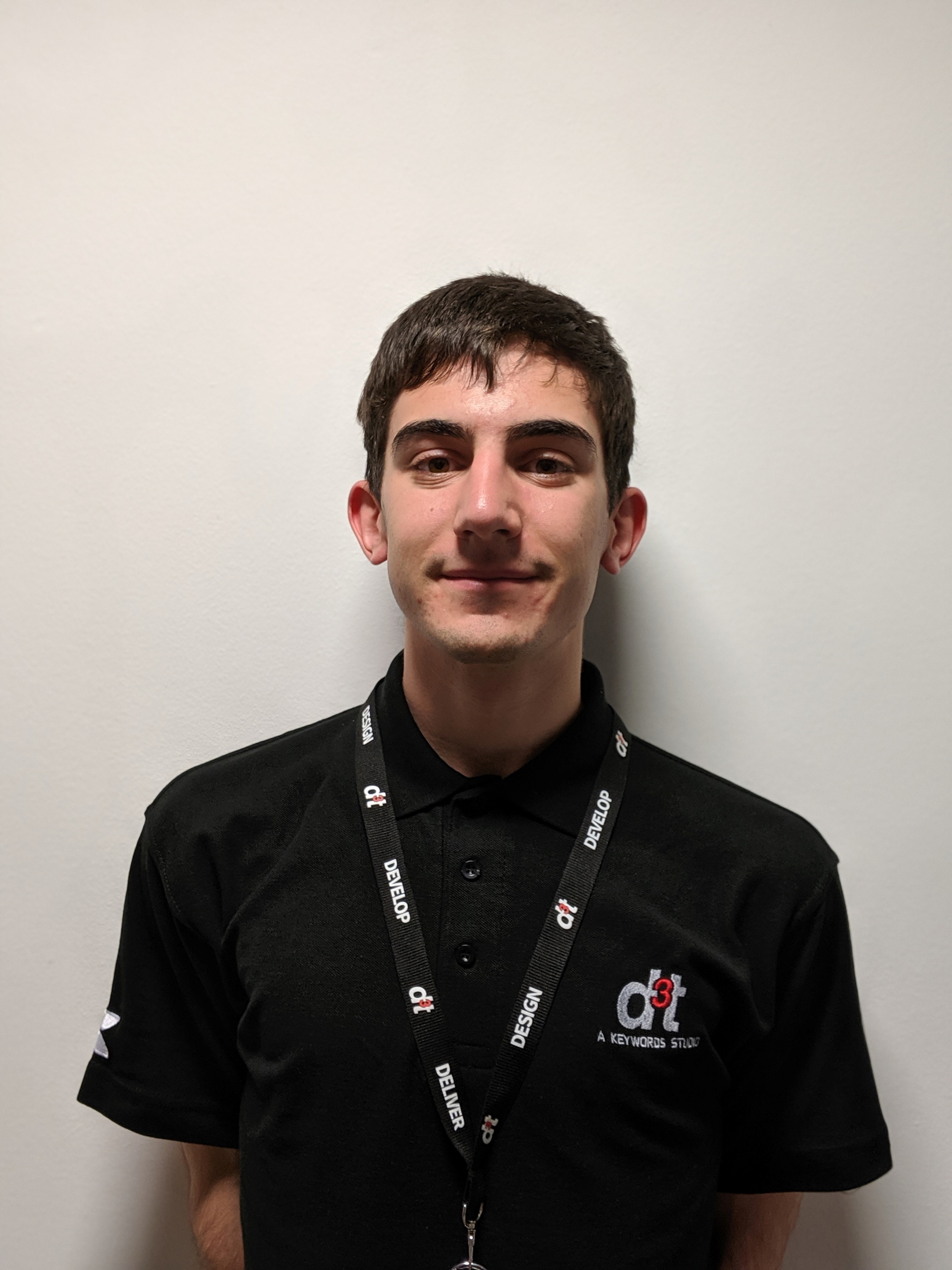 Experience / Career Background
I started studying video games with the HND in Computing and System Development at ESAT Valencia, and after finishing I did the final year of Computer Science for Games at Sheffield Hallam University, where I got my degree. During ESAT, I worked on an amazing Arcade Multiplayer Racing game developed in a student internal studio. After finishing my studies, I got several jobs offers. I decided to go to Bulkhead Interactive and for some different reasons I resigned and contacted d3t. They were very welcoming!
Why d3t?
At this point of my career what I want the most is to learn as much as possible and take some occasional hard technical challenges. With the variety of game projects here in d3t, I am sure I will be doing both.
What was the recruitment process like?
I applied to d3t through a recruitment company, they contacted me within two weeks asking me to take a C++ test. After they reviewed it, I moved to the next stage, an interview. This was personal and quite relaxed. Then, within a week period I got an offer as Junior Programmer.
Fun fact about yourself / hobby / specialism/ driving force:
I taught 3D Animation to myself at the age of 14, then I managed to work with many influencers for 4 years (becoming one of them), and after that, I threw everything away to study video games programming. My personal best decision. Also, I have a cat that loves me unconditionally, I guess not many people can say that.