d3t welcomes Sophie, Programming Intern
23rd Jun 2020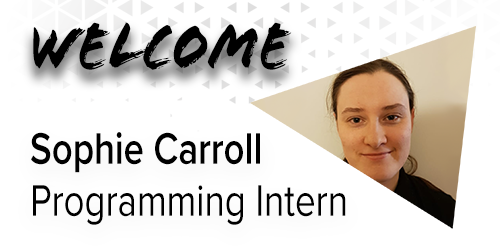 Experience / Career Background
I have just finished my second year at Liverpool John Moores University, studying for a degree in Computer Games Development. Though I didn't have a lot of experience in programming, games development or even computer science before starting my course, through hard work and determination (and making some pretty dodgy games!) I have been able to progress and learn a lot of new skills that ultimately has led me here.
Why d3t?
Some of the guys at d3t came to our careers fair, and Phil Owen (Head of Engineering) came on a separate occasion to talk to the students about doing their placement year here. I found that really refreshing as a lot of studios are not interested in interns, but d3t seem eager to invest in future talent and provide students with spaces and opportunities to learn. Additionally, the business model employed here interested me as it would allow me to potentially work in many areas of games development – perfect for someone at my stage in their career who is not 100% sure what area I would like to specialise in.
Fun fact:
Fun fact about me is that I'm a triplet, which caused a lot of sleepless nights and headaches for my parents growing up. In my spare time, other than gaming of course and working on personal projects, I like to do a lot of reading. I am also (very slowly) learning guitar.