d3t welcomes Stylianos Zachariou, Graduate Programmer
12th Sep 2023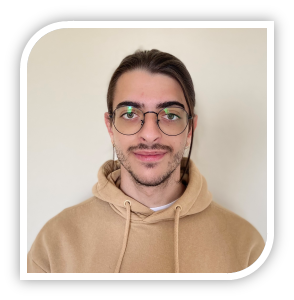 Tell us a bit of information about your experience/career background?
I have recently completed my undergraduate Game Development degree at Abertay university, during which I managed to explore a variety of game systems, programming languages and frameworks. Additionally, before the end of my studies, I was hired as an Intern by Rockstar Games where I was able to exercise and develop my knowledge on gameplay programming.
Why d3t?
d3t was an obvious choice when deciding where to start my career. Their portfolio of world-famous games combined with the multiple "Best Places to Work" awards depict a well operating company which I am proud to be joining.
Moreover, from constant interaction with d3t's industry professionals, I will be able to expand my skillset and further explore the world of AAA programming.
What do you love about games?
Ever since my 7th birthday, when my parents bought me a Gameboy, I have been captivated by video games. I find that there is always a game for every occasion, from playing a horror game with friends at parties, to relaxing while admiring an open-world RPG's graphics for hours. The infinite number of possibilities and experiences is what makes playing and creating video games such a magical process.
What games are you currently playing, and what is your favourite game?
I am currently playing Hogwarts Legacy which is one of the most beautiful and engaging games I have ever experienced. I usually enjoy open-world and puzzle platforming games, however, occasional play-throughs of the horror Dark Pictures Anthology with my friends are always fun too.
My favourite game however has always been Minecraft, since it combines everything I love about games into a single creative environment. I have been playing Minecraft longer than any other game and will never be able to forget all the fun memories I have had on it.
Do you have any fun facts or hobbies?
The first hobby I ever had was music; beginning with the violin in elementary school, continuing with the guitar in high school and recently starting piano lessons during the final year of my degree.
Additionally, I really enjoy acting. I have been attending drama classes during my free time in school and have taken part in multiple productions. For the past 2 years, I was also elected as the president of my university's drama society which provided a fun distraction during the stressful assessment periods.