d3t welcomes Thomas Bulger
1st Jul 2019
Thomas Bulger joined the d3t team as an Embedded QA Tester on 3rd June 2019. Thomas tells us a bit more about himself…
Tell us about your background and experience prior to d3t?
Before starting my role at d3t I worked as a QA Functional Tester for Sony Computer Entertainment. Whilst at Sony I had the opportunity to test and work on numerous first party titles, widening my knowledge in the QA department. I also had the opportunity to engage with and train other testers, this was title specific training, how the title works and how we would test the chosen title, developing testing skills through this training. It's because of these opportunities I found a taste for working within the gaming industry, looking to continue QA through d3t to further develop myself by gaining new skills and knowledge.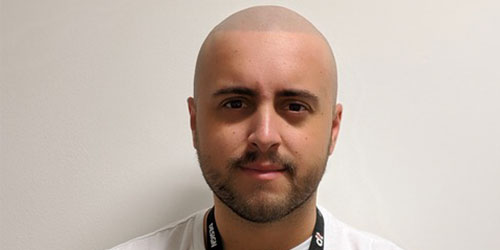 Why d3t?
d3t largely stood out to me for many reasons. Apart from being a successful and rapidly growing company, the idea of working alongside different gaming companies on various gaming titles greatly appealed to me. d3t also uses a wide variety of systems such as different consoles, VR and PCs being a select few. Working with these systems will further expand my knowledge and idea of testing within QA, as previously I have only had the opportunity to focus on one console.
What was the recruitment process like?
After applying for the role, I was contacted sooner than I expected. I was offered an interview which was very professional but extremely welcoming. Staff were very friendly and helpful, making myself feel welcome during the interview stage. After the interview I was offered the role several days later, being given the opportunity to ask as many questions as needed before my start date. All information provided by d3t was fast and extremely helpful.
Tell us some interesting facts about yourself.
Although currently working in QA, I previously studied Sport Development and Coaching at university. If I have any spare time in the week, I often volunteer to coach children and young adults' football, occasionally creating development plans to improve various skills and techniques in football.
If you want to join our talented team, why not check out our vacancies?