d3t welcomes Tom Walters, Associate Programmer
17th Jun 2022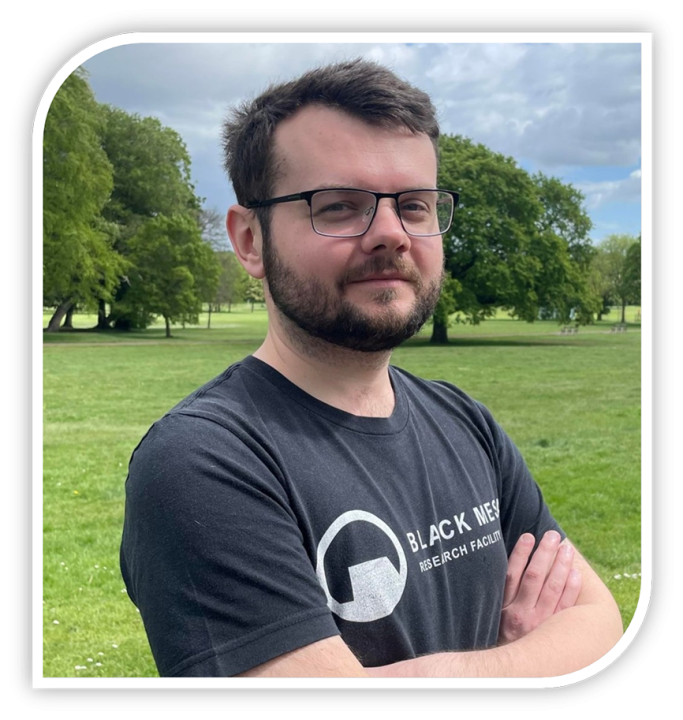 Please detail a bit of information about your experience/career background?
I've been interested in Game Development since I was a teenager, though I originally wanted to do 3D art. However, I soon realised that I'm more technical, so I started teaching myself programming with C++. After making some personal projects in my own time – mainly in graphics and reverse engineering, I took the knowledge that I had obtained from these works and went to study Game Development at Liverpool John Moores University.
Between my academic years, I worked at PlayStation over the summer in the QA department, along with undertaking a 12-month internship for my placement year in Brighton, where I was working on Star Wars: Hunters.
Why d3t?
I feel that d3t can offer me a wide range of experience in all kinds of different programming domains. I like that the studio works on a lot of projects, and I could be working on any of them at any time. On one project I could be doing UI, rendering on the next, and networking after that. So much to learn! I'm also pretty excited by d3t's portfolio and can't wait to find out what I'll be working on!
What do you love about games?
Games are my favourite hobby, and my life is centred around them. I enjoy all kinds of different games, whether its spending hundreds of hours collecting everything a game has to offer, or learning the story on big open world RPGs, to even pulling my hair out on Soulsborne games/ grinding co-op or competitive multiplayer games, and so on.
But of course, I also like to understand how they work and all the technology that goes in to making them!
What games are you currently playing, and what is your favourite game?
I recently beat Elden Ring on the PS5 which was a stressful endeavour (Malenia), and now I'm catching up with Horizon Zero Dawn which I missed out on last generation – really enjoying the story so far!
I'm also a huge fan of the Halo series – I consider them to be the games that put me on the path to becoming a Game Developer. I also love any old-school shooters such as Doom and Half-Life.
Do you have any fun facts or hobbies?
I'm an amateur guitar player and a big metalhead – the heavier, the better! I've also been getting into motorsport lately, notably F1.