d3t welcomes Zak
3rd Apr 2020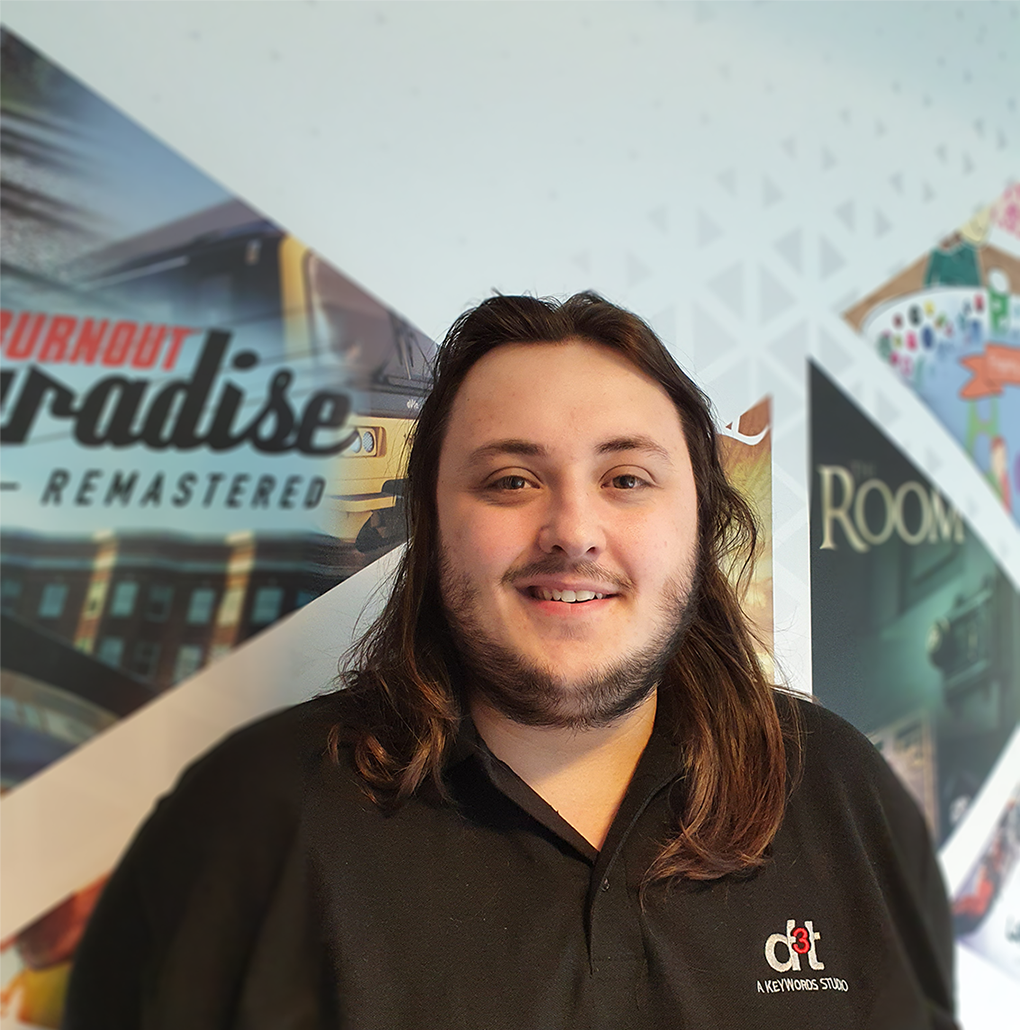 Experience / Career Background
This is my first position in the games industry! My experience consists of a combination of introductory programming courses at University and, (more significantly) time spent self-teaching, almost entirely in the Unity engine.
Why d3t?
d3t offered an impressive looking employee support/care package. The position is broad in that I am not limited to working on a single area of game programming, which was ideal because I have yet to find an area I would choose to specialise in. All points of contact during the recruitment process where polite and friendly and I enjoyed the test and interview!
Fun fact:
I write and record music when I have both the time and the inspiration. I play guitar (acoustic, electric and bass) and piano/keys, I sing, and I program the drums digitally. There are several songs sitting on my computer in various states of completion waiting for me to have enough material to release an album.