Getting Into The Game Development Industry
21st Feb 2020
So, you'd like to get into the games industry?…
Starting your career in game development can seem overwhelming at the best of times. With so many career paths to go down, so many variations of development, where do you start?
We're building this game development careers knowledge base to answer all your questions and more, to set you on the right path in your journey in the game development industry. Along the way, we have interviewed a few members of our team from a variety of roles within d3t, to see what they have to say about getting into the industry.
To see career opportunities available at d3t Ltd, please click here.
What Career Options Are There In Game Development?
There are an enormous amount of routes to take when looking to start your career in game development. With the industry being so large, there are thousands of different job roles. For ease of reading, we've summed them up into 4 main categories that you will see more often than not.
It's important to remember that depending on the size and structure of the company you are working for, these roles may overlap. Larger organisations are more likely to have more specific roles such as a Sound Effects Programmer. Whereas smaller organisations will often have individuals working on various areas to utilise human resources more effectively. In this case, a programmer may be hired to programme sound effects, physics and UI, depending on their skillset.
Designer
A game designer helps to create the overall picture of the game including the storylines, narrations, game hints, UI and more. Designers tend to work closely with other roles (such as the artists and programmers) to help keep the main idea of the game on track.
Expect to do a lot of story-boarding and drafting/pitching ideas to the rest of the team.
"Personally, when I am looking for candidates for game design positions, I want to see that the applicant not only enjoys games, but can also demonstrate an understanding of the underlying principles. A great way to show this is to dissect a game – explain what the features are but, more importantly, what purpose they serve and why they were created in that specific way. Basically, if someone can effectively communicate how a game works, that is a huge feather in their cap. At a more advanced level, it's also very useful to be able to get inside a player's head. Different people react in different ways to the same game – why is that? What aspects of the game could turn some people against it?

Read widely, watch films other than the latest MCU, throw yourself into something that you might not naturally be drawn to. Basically, be able to demonstrate that you are more than simply a gamer – show that you fundamentally understand the games."

Hal Sandbach, Head of Design
Artist
There are a wide variety of artist roles within the game development industry. Artists can be responsible for creating 2D or 3D art for visual elements in a game. First impressions count and game art and visuals are crucial to this.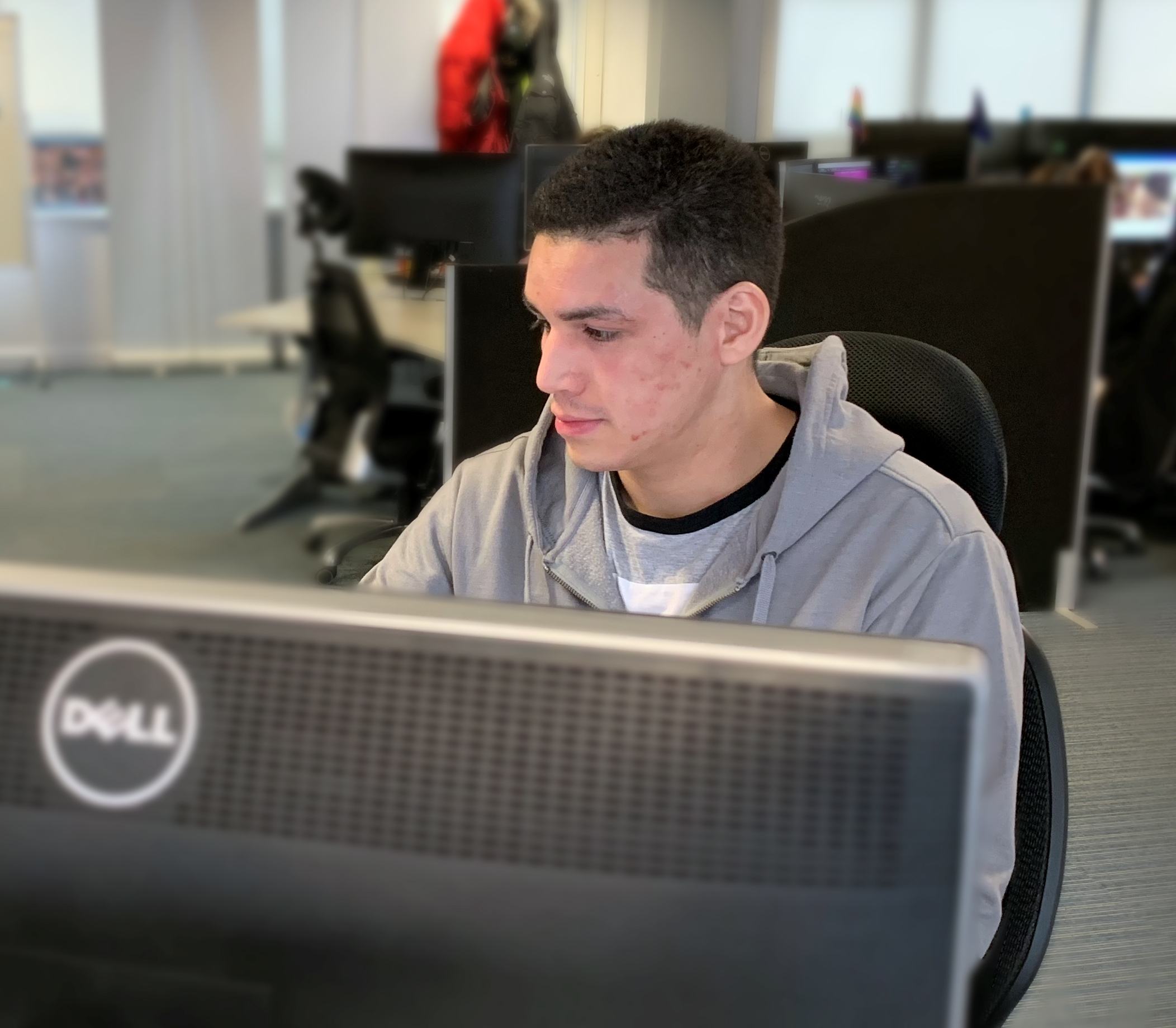 "You should be handy with a pencil (physical and digital!) and good at transforming ideas into visual artworks.
Be persistent. If you have failed applications this doesn't mean you won't find success. Learn from every opportunity.

Research where you're applying and tailor your portfolio to that companies products and the specific role. Your work should display the requirements of the job.

Compare your work to the industry standards. If it doesn't fit in then spend more time levelling up your skills."

Ben Sparrow, Artist
Programmer
Game development programming is split into hundreds of different roles and skill sets. To start with, there are a number of different coding languages that all have varying applications within the game dev industry. Your exact role as a game development programmer will largely depend on the coding languages you know and the environment you have used them in.
For example, physics programming is an entirely different skill than UI programming. Programmers spend a lot of time at the screen, working on creating new code and debugging within a team.
"Work Hard, show passion, be confident and get together a great portfolio whether that be in programming, art or design. Don't underestimate the positive experience an internship will have on your career. Once you've grabbed an opportunity to work in a games studio, don't let go!"

Phil Owen, Head of Engineering
"Some advice for university students, definitely do an internship/work placement. I found that not only did having that on my CV help me get land an interview but I could talk about my real-world development experience in an interview and how most of the work I took part in during my internship could relate to the work d3t does.

Despite my year out not being related to games, some of the processes towards development are similar so any software/games development job would be better than having not done and internship."

Ryan Buxton, Programmer
QA Tester
QA testing is often described as a "dream job" by gaming fans. Although it certainly is rewarding, there's a lot more hard work involved than simply playing your favourite titles for hours on end, and being paid for the privilege.
"As a QA Tester you are often left to your own imagination on how you are going to approach specific problems or strategies for game testing. Attention to detail is essential in the tester role as many issues can easily slip through the gaps if left unseen. Testers need to be extremely observant and have a keen eye for the smaller details, often using your knowledge and imagination to identify important testing patterns for useful results.

You don't necessarily need a qualification or be the best gamer in the world to work within QA. If you are fond of technology and have demonstrated similar skills or practices in previous roles, then you will more than likely excel as a QA Tester and I highly recommend it."

Thomas Bulger, QA Tester