LIVERPOOL SET FAIR
15th Oct 2016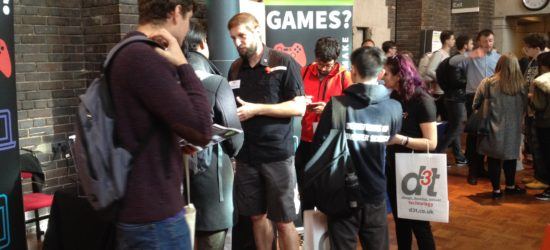 There is some fantastic talent coming though our universities, so we are attending a number of graduate career fairs this autumn to let potential employees know all about d3t.
We had an amazing day at Liverpool University's Science, Engineering and Technology Fair held at the city's Metropolitan Cathedral.
Graduates in computer science, physics, maths and game development visited our stand and we have made some fantastic contacts. It was great to meet you all!
This was our first graduate event of the season and are looking forward to forthcoming graduate events in Bristol and Stafford.
Find out more about working for d3t and see our current vacancies.