Louise Andrew becomes a Women in Games Ambassador
9th Mar 2022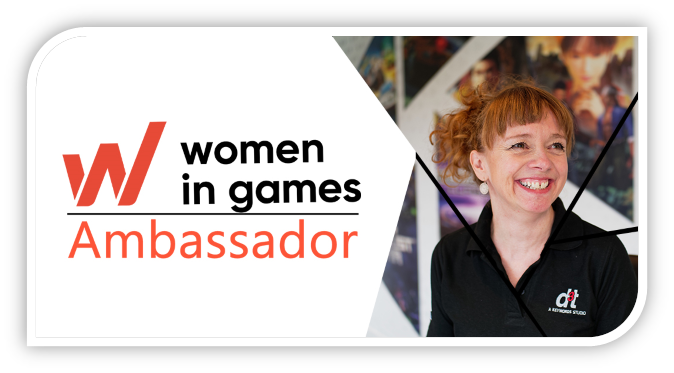 d3t is delighted to announce that our Head of Art, Louise Andrew, has become an Ambassador for Women in Games.
Louise, who has been with d3t for just over two years, has been instrumental in not only growing the Art Team to the industry renowned team that it is today, which has spearheaded projects such as Alan Wake Remastered, but also in bringing through the next generation of game developers.
Louise who is an avid speaker at schools, colleges and universities across the UK is passionate about shining the light on a career within the games industry, by highlighting the many opportunities for women to pursue an exciting and rewarding role within it.
Speaking on her appointment as an Ambassador for Women in Games, Louise said: "The first time I went to the Women in Games conference I was so inspired seeing all these amazing women! The games industry is a vibrant, creative, and evolving industry and I decided to become a Women in Games Ambassador as I wanted to continue the journey in inspiring other women to come and work with us making games!"
Part of Louise's Ambassador position will involve her having a vital role in helping to enhance the culture in the gaming industry. To be free from discrimination, where full equity of opportunity, treatment and conditions is provided to all girls and women from all ethnicities and orientations. The goal being to enable all to achieve their full potential within the games and Esports industries.
To find out more information on the Women in Games Ambassador program or to apply for it, click here.