Meet Daniel Hutchinson, Junior Artist
8th May 2017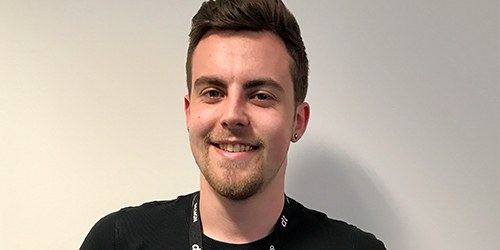 Daniel Hutchinson joined the d3t team as a Junior Artist on 10th April 2017. Daniel tells us a bit more about himself.
Where did you work prior to d3t?
Previously I was working as an apprentice game artist on a year long course at PlaygroundSquad UK, increasing my knowledge of Maya and Photoshop and the various aspects of game art. This course was designed to give me a hands-on experience and prepare me for a real industry role.
Why d3t?
I chose d3t due to the wide variety of projects they are responsible for as well as the kind and warm atmosphere, that I've now got the opportunity to be a part of! Also, they've been involved with numerous big names within the creative industry and the team is made up of many professionals and I felt this would be the perfect place to start my career.
What was the recruitment process like?
The recruitment process was very straight forward and relaxing despite my nerves, my interviewers as well as other staff were extremely friendly and helped me settle quite quickly.
Tell us an interesting fact about yourself.
I've been an avid scuba diver since I was 8 years old, diving all over the world, through shipwrecks and around coral reefs.