Meet Scott Kirkland d3t's newly recruited Head of Delivery
14th Aug 2018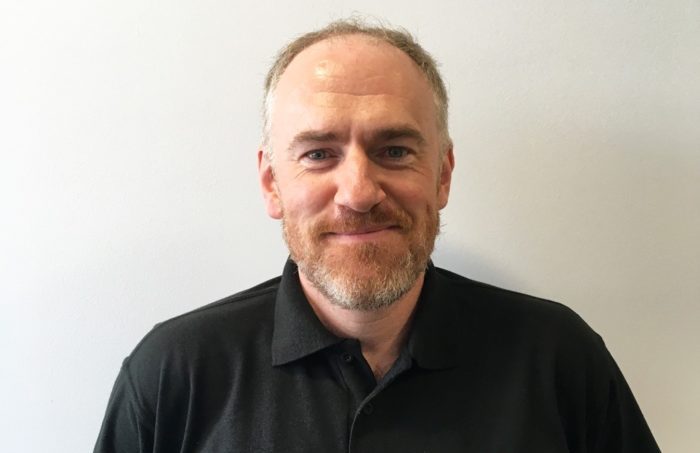 Meet Scott Kirkland who joined d3t as Head of Delivery on 6th August 2018.
Tell us about your background and experience prior to d3t?
My games industry career began at Digital Image Design back in 1996 where I specialised in hardware accelerated graphics programming for flight and combat simulation and was an active participant in the Microsoft Direct X advisory board.
In 1999, I became one of the co-founders and Technical Director at Evolution Studios, developing multi-million selling racing games such as World Rally Championship on PlayStation2, the MotorStorm series on PlayStation3 (BAFTA nominated for technical achievement) and DriveClub (PlayStation4).
Following acquisition by Sony Computer Entertainment Europe in 2007, I assumed a cross-studio technical leadership role covering Evolution Studios, Bigbig Studios and Studio Liverpool. This included contribution to the PlayStation Advisory Panel and involvement in PlayStation 4 hardware development, including a trip to Tokyo to share early DualShock4 controller software prototypes.
In 2015, I co-founded Secret Sorcery to develop the critically acclaimed PlayStation VR launch title "Tethered" which was also adapted for Oculus VR and HTC Vive with motion controller support. In addition to running the studio, I also spent some time programming with Unreal Engine 4.
Prior to joining d3t, I was a Development Director at Sumo Digital in Sheffield, responsible for (or supporting) own IP, co-development and conversion projects such as Snake Pass (multi-platform), Forza Motorsport 7 (Xbox One), Crackdown 3 (Xbox One), Payday 2 (Nintendo Switch) and Raid: WW2 (Xbox One and PlayStation4).
Why d3t?
I've known Jamie and Steve for many years and have huge respect for d3t's achievements, professional reputation and the great team and studio culture which includes Steve Monks – my mentor when I joined DID back in 1996!
Last year's acquisition by Keywords Studios provided a catalyst for accelerated growth to satisfy increasing demand for creative development services. This is a challenge that I couldn't resist, and I relish the opportunity to help make d3t even more successful over the coming years!
What was the recruitment process like?
Great ?. Lots of clear information regarding the role/interview. Friendly and professional communication.
Tell us an interesting fact about yourself.
I'm a bit of a petrol-head and have recently embarked on a car modification spree (ECU remap, uprated intercooler, induction system, engine mount, exhaust, DV+).If you want to join our talented team, why not check out our vacancies?