Museum and Heritage Awards 2017
18th May 2017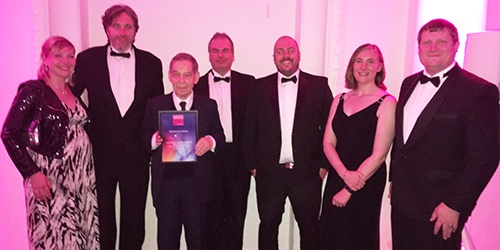 The Forever Project has been Highly Commended at the Museum and Heritage Awards 2017.
d3t is very proud to have provided the software solution to Bright White Ltd in creating this moving and unique installation for the National Holocaust Centre, Nottinghamshire.
Special thanks are extended to the survivors who shared their time and incredible experiences, making this project possible.
The installation uses advanced interactive digital technologies to create life sized holographic images of the survivors. Visitors wear 3D glasses to enable them to watch and listen to holocaust survivors tell their remarkable stories. The audience then has the opportunity to ask questions and, using video material recording survivors' responses to around 900 questions, the technology enables the holographic images of survivors to respond to those questions.
The Forever Project creates a lasting legacy that will forever preserve the voice of holocaust survivors.
Congratulations to all Museum and Heritage Awards 2017 winners.
Find out more about the Forever Project.