Proud sponsors of Grads in Games
14th Aug 2020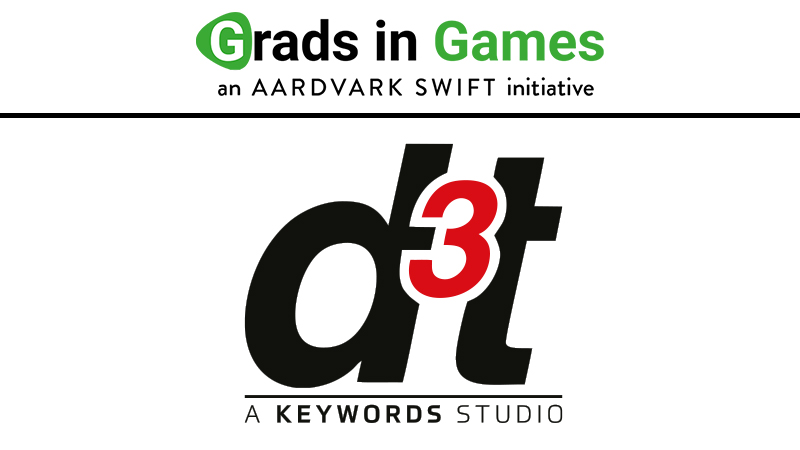 d3t are the headline sponsors for this year's Grads in Games.
Having been involved with Aardvark Swift and Grads in Games for a number of years, we are so pleased to be the headline sponsors for the 2020/21 academic year. What's more, the Rising Star Game Dev Challenge will be the d3t Rising Star challenge.
We can't wait to get involved and look forward to meeting all of the future game development talent!
"d3t are extremely proud and excited about our partnership with Aardvark Swift. Grads In Games and Search for a Star offer a unique and exciting opportunity for students to experience game development first hand and provides a clear and direct route towards a career within the Games Industry."

Phil Owen, Head of Engineering
Want to work at d3t?
Want to find out more about working with our award-winning team? d3t are looking for new candidates for a wide range of roles. Take a look at our Join our Team page for our current vacancies, or check our out dedicated page for Internships.