Spotlight: Carl Dalton, Executive Producer
28th May 2021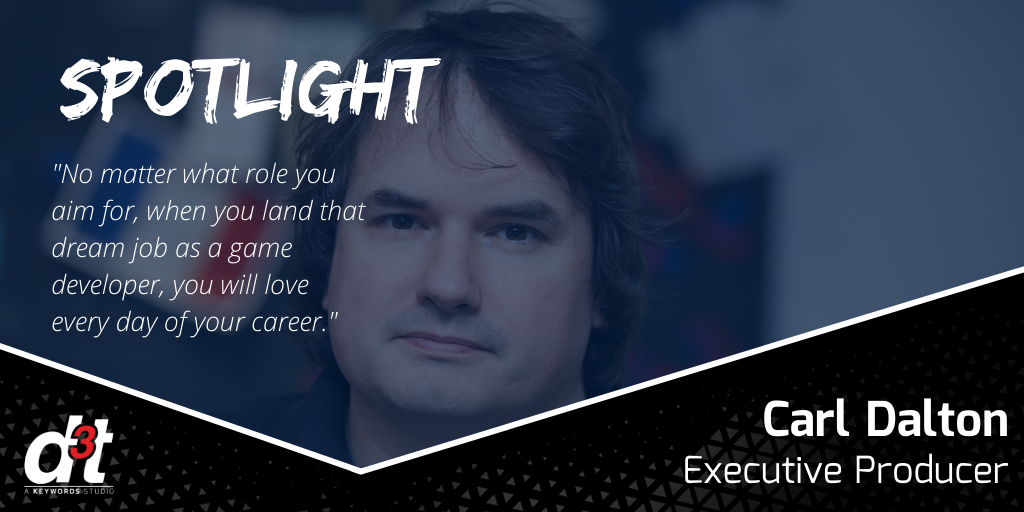 We're almost halfway through 2021 already, and this month we caught up with Carl Dalton, Executive Producer who has recently celebrated 6 years at d3t. Carl tells us how he got into the industry (joining just before the launch of the first PlayStation!), and shares some great advice for those looking to get into the industry.
How did you get your job at d3t?
I studied film and TV production at college where I discovered the Amiga 4000, DPaint, Real 3D and Imagine and a chance discovery of Edge magazine issue 1, and a revelation hit me! Making games could be a career. My college tutors thought I had gone mad but within months of finishing college, I started my career in games in 1995, when I joined Sony/Psygnosis as an Artist, just weeks before the launch of the PS1. They were exciting and heady days!
I went on to become a Lead Artist before co-founding my own development studio in 1998. Over the next 15 years, we specialised in racing games and I worked on every major series from Formula One to Indycar and NASCAR on every console from the PS2 to the Xbox One and the Wii. We worked on our own licensed games and original titles as well as working with major partners on titles such as Driver and Watchdogs. Cars and racing were never far away, in fact, our studio was right next to Oulton Park racing circuit, a stones' throw from Oulton Lake. During this time, I was Creative Director and later CEO. Unfortunately, 2013 saw the end of that adventure and I went looking for something new.
I spent some time as a Game Director with a start-up studio in South Wales before returning to Cheshire and joining d3t in 2015 as Head of Product; a role which later evolved into Executive Producer. Employee number twelve. During my time at d3t, the company has gone from strength to strength and I have been fortunate to work on so many great projects and new consoles.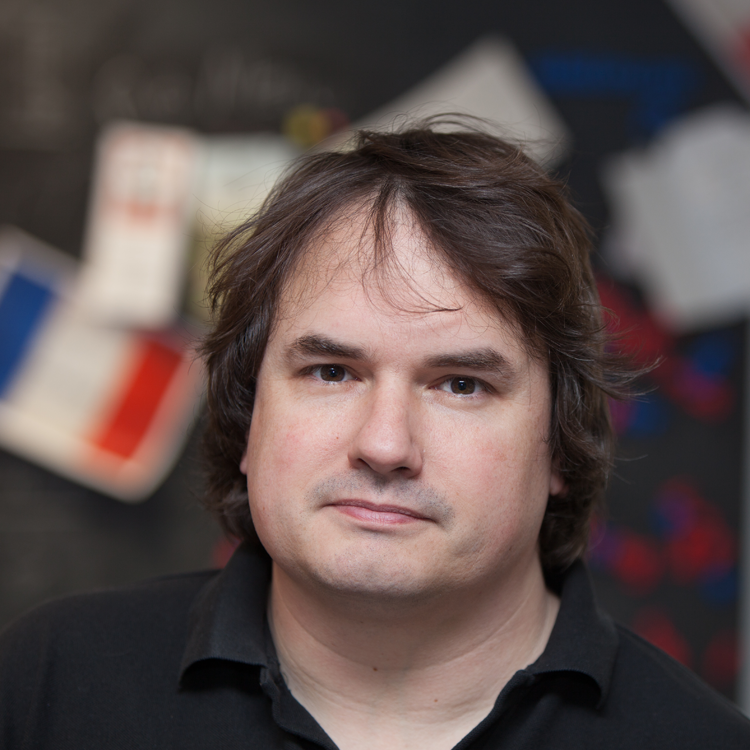 What do you do day-to-day?
At d3t I split my time between heading up big projects and keeping some oversight on others, depending on how busy my projects are. My role is about ensuring that d3t maintains high-quality standards for the work we do. My years of experience in production allow me to help in planning out the roadmap for projects and foreseeing the requirements they will have during the different phases of development. I've also had extensive experience in dealing with clients and outsourcing partners.
Do you have any tips for people looking to get into the games industry?
Game development is a multi-faceted and complex business. There are artists, programmers, designers, producers, sound engineers, publishers, quality assurance testers, managers, IT technicians, office managers, business managers, accountants, lawyers, license managers, and more! All the great people you meet when working in games have one thing in common. A love for games!
The biggest tip I have is to have that love for games and use it to build a deep understanding of games and how they are made. From there, no matter what role you aim for, when you land that dream job as a game developer, you will love every day of your career.
We are hiring
Stay tuned for more spotlights this year. In the meantime, if you're feeling inspired and want to join our team, check out our vacancies page!