Spotlight: Marek Kočvara, Programming Intern
10th Aug 2022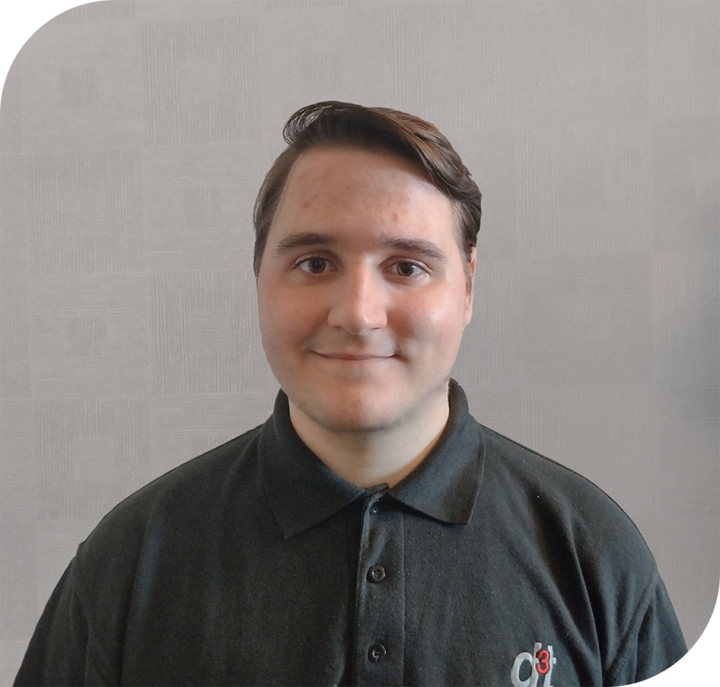 How did you get your job at d3t?
I became an intern at d3t as part of my university course's placement year. While I was looking and applying for placement opportunities, one of my university's alumni who went on to work at d3t had shared the internship opening on our university's Game Dev society's Discord server. From the moment I opened it, it looked like the perfect opportunity, and I knew I had to give the application my all. I spent some extra time honing my CV and writing a cover letter and when I was invited to work out a programming test, I put in a lot of effort to do it the best I could.
My application had a bit of a rocky going due to a number of factors out of my control, but in the end my persistence and work on the programming test was enough to secure me an invitation to an interview and then to get the position. I couldn't have been more excited!
What do you do day-to-day?
Once I had settled into my first ever job, the people at d3t have treated me like essentially any other programmer on the project, allowing me to really experience the real job and feel part of the team. At the same time, they have still supported me with regular one-on-one meetings to make sure I'm doing ok and to provide guidance if I needed it.
In a normal day, I join the team's stand-up meeting in the morning, catching up with everyone on each of our work that we've done since the previous day, and what we're going to be doing today. From there, I work on a wide variety of tasks, game features, tools, and, of course, fixing those pesky bugs. I truly enjoy the day-to-day problem solving of reaching that intended behaviour of the game, no matter if it is fixing a bug or adding a new feature. But also, some of the wacky things that can result from work in progress is very fun.
I also get to work with people from various disciplines – with QA to find and fix bugs, Designers to execute on their vision for features in the game, and other Programmers, whether working jointly on a feature, discussing our own work together to pool our knowledge, or reviewing each other's' code. And of course, the Producers, who organise and keep the projects running, and make our day-to-day lives easier and more fun. This allows me to truly appreciate the variety of roles and monumental effort that make up the behemoth that is making a big video game.
Do you have any tips for people looking to get into the games industry?
From my personal experience, it's walking the extra mile. Spending that extra time to craft a great application, making the effort to do your best on programming tests, preparing for and making a good impression at an interview, and then showing your passion and willingness to learn.
We are hiring
Stay tuned for more spotlight features coming soon. In the meantime, if you're feeling inspired and want to join our team, check out our vacancies page!