Spotlight: Sophie Carroll, Graduate Programmer
10th Jan 2023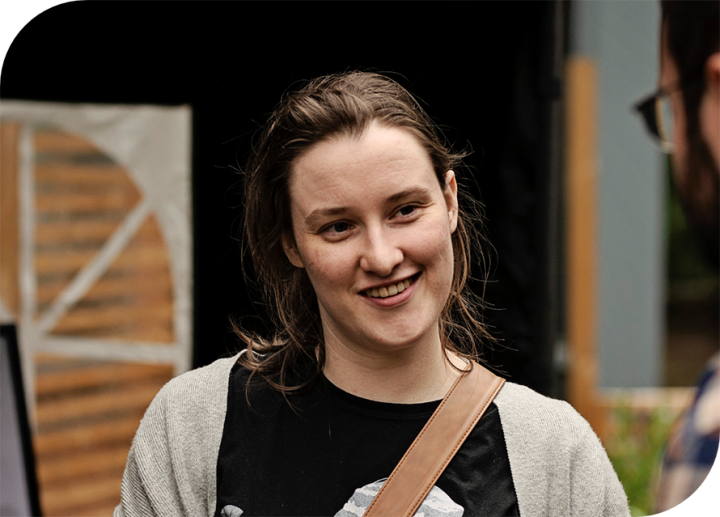 How did you get your job at d3t?
I initially came to d3t as a Programming Intern back in 2020 and spent the better part of 15 months full-time as part of my sandwich year for my university course. Before I left, I was offered a permanent position, to my delight once I had completed my final year. Fast-forward to June this year and I'm back again working on more exciting projects.
This time around I didn't need to go through the typical application process, but I did initially to secure my internship – and the steps don't differ for graduates.
Usually, it involves sending your CV in before being asked to complete a 24-hour programming test. In my experience, it is one of the more interesting tests to do and more typical of your expected day-to-day activities compared to other tests that I have done in the past. If you make it through that stage, you are usually invited to a face-to-face/phone interview with several of the lovely people here.
My advice here to any students that are finishing their final year of study is to do this early in the year, so that it can-save you the stress of interviews and tests when you are also having to balance exams and coursework.
What do you do day-to-day?
Most days are usually start with a brew to sip on while I catch up on emails and the previous day's events – considering I get in early this is a must! I then try and get an hour or two of work done before our daily stand-up meeting. Even though a lot of people have returned to the office, d3t is running a hybrid scheme when it comes to working from home and individuals are able to manage their time and choices to their needs. This means that meetings are still mostly done online. But for me who likes to spend as much time in the studio as possible, it means I'm also getting a lot of face-to-face time with colleagues who may even be on different projects to me – which is great, and much needed after COVID!
It's difficult to describe the work that I do day-to-day because each day can be totally different to the next. Usually it involves either bug-fixing or working on creating new systems for the games we work on or their engines.
At the moment my particular role is focused on optimisation, which is new and exciting territory for me, so I am learning a lot about memory limitations and different techniques to better deal with them. Whilst I was an Intern, I was always amazed by the trust d3t had for me and that has continued now that I'm a graduate. Even though I am still relatively inexperienced compared to a lot of my peers, they are providing me with the opportunities to take on some advanced challenges and tasks, while still providing me with a great support network.
It's not all work though. During lunch and breaks a few of us enjoy spending time in the breakout room where there are a lot of consoles, arcade machines, and other games to play (shuffleboard being a favourite). I've recently started a little chess club too and I try to take part in games as often as I can.
Do you have any tips for people looking to get into the games industry?
In a nutshell: do an internship! For students it is helpful in both getting industry experience, but it also helped me a lot during my final year as I had that extra year+ to hone my skills. When looking to apply, make an effort to reach out to companies – a polite email can go a long way, attend university career fairs to meet potential employers (this helps with putting a face to the name), make a portfolio, and show passion!
We are hiring
Stay tuned for more spotlight features coming soon. In the meantime, if you're feeling inspired and want to join our team, check out our vacancies page!