Spotlight: Zack Pearce, Lead QA Tester
19th Jan 2021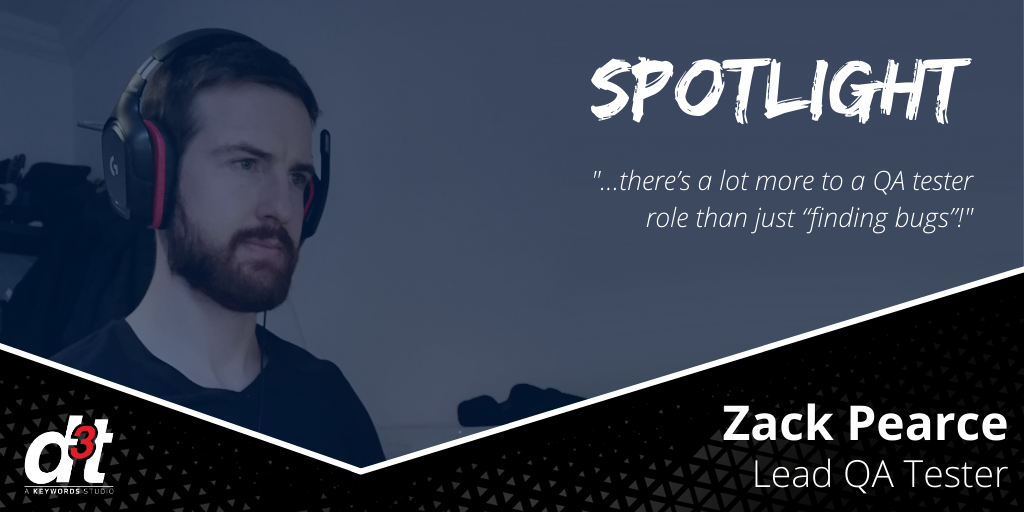 We begin our 2021 spotlights by taking a look at our QA department and our Lead QA Tester, Zack Pearce. Zack goes into detail about how he got his job in the games industry and what a typical day is like for him at d3t.
How did you get your job at d3t?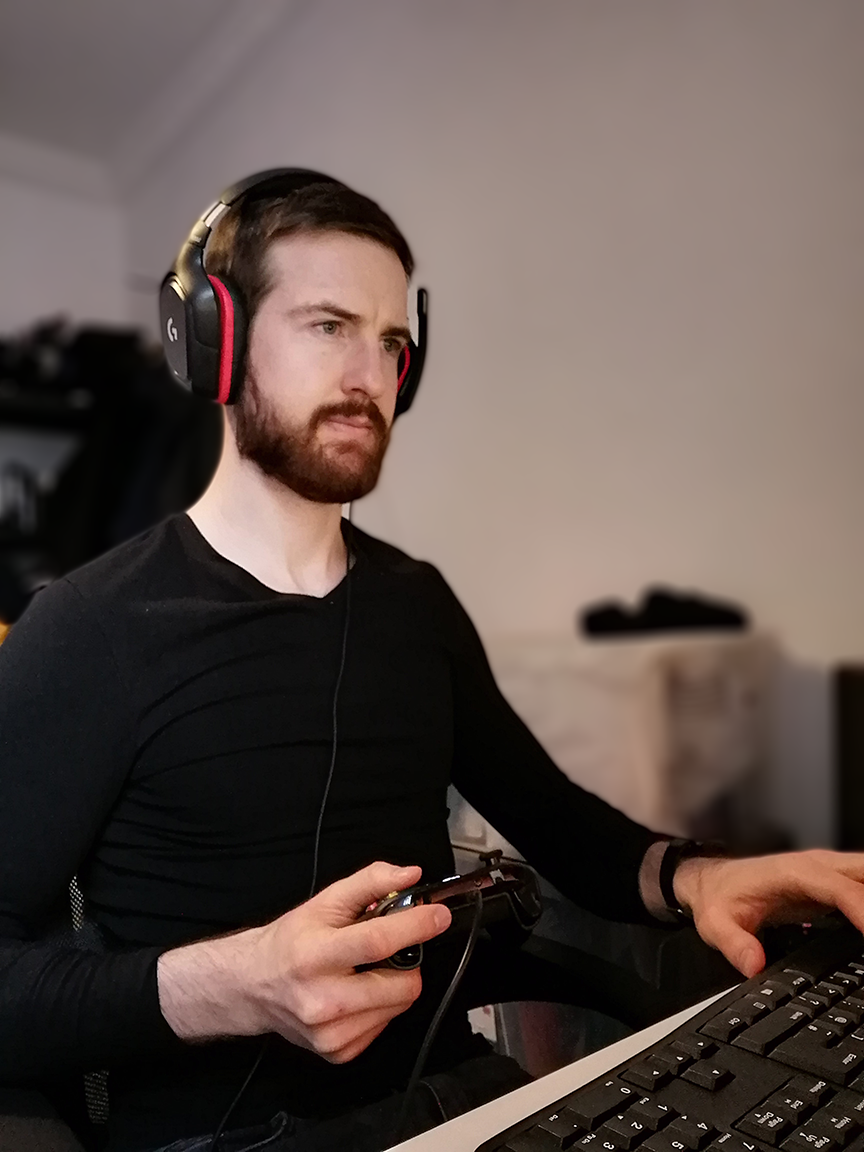 After leaving school I completed a Games Tester course with a company called Train2Game which earned me a diploma certification. It was similar to an Open University course in that I studied from home and submitted coursework/completed exams online. As with most QA testers, I began my career in the games industry on a fixed-term contract. This was at Sony's first-party QA facility in Liverpool, which meant a big move away from the where I grew up in a small village in Devon! After just over a year there I then moved to Codemasters in Runcorn who specialise in the racing genre. I then interviewed for a role at d3t and soon began work as part of their 5 man QA team. Since then, the department has grown to a squad of 13 which is continuing to expand in the near future. It has now been around 11 months since my promotion to a lead QA role from mid-level and I have been a permanent employee for around 2 years.
What do you do day-to-day?
My day starts with updating the build of the game that I will use for testing for the day, along with going through the bug database to keep my knowledge fresh for the issues that have been entered recently. With there being multiple projects on the go at one time the QA department is spread across these projects, which means there is usually between 2-4 testers working on a specific project. With that being said this can mean my days can differ a lot depending on what project I'm currently working on.
As a Lead on my previous project, I was given a lot more responsibility over above my general game testing duties. My days started by triaging bugs entered into the database by external QA (provided by our client). I was also involved in regular contact with the client, particularly their QA department. That was done via online messaging as well as a fortnightly sync call. No matter the project the most important daily task is running playthroughs to find issues with the ever-changing game that's in development, then flagging these issues to the wider team as quickly and as clearly as possible.
Something I also did on a past project was create and send a daily report internally which highlighted key figures in terms of bugs entered, as well as highest priority bugs. As you can see there's a lot more to a QA tester role than just "finding bugs"! QA at d3t are very much embedded into the team so we work closely with artists, programmers, designers and producers. This includes going to daily stand-ups and always being on-hand to assist with information on the game being worked on.
QA at d3t plays a big part in highlighting and communicating important updates and changes to the projects overall development, as we are the ones playing the game the most and have the broadest view of the title. Even though we tend to work on one particular project from start to end, all members of the QA department will find themselves lending a hand on other projects from time to time. This helps to keep things fresh, both for the test team as well as for the project to have some fresh eyes on it too.
Life at the d3t studio
d3t really is a fantastic place to work. The whole team has a similar mentality and a real passion to deliver the best for our clients. To help maintain that positive approach the team are well looked after and rarely left wanting for anything. Generous amounts of snacks are available and plenty of regular events are organised to assist with integration. Food tends to be heavily involved in aiding productivity! The company has also been great during the pandemic with lots of support and communication in place to help with remote working. Regular care packages have been sent out too with pretty much every type of treat covered so far!
We are hiring
Stay tuned for more spotlights this year. In the meantime, if you're feeling inspired and want to join our team, check out our vacancies page!