Under the spotlight: Technical Artists at d3t
8th Oct 2021
Technical Art is a relatively new role within the games industry, and because of this, it is often seen as the grey area that nobody truly understands. But this is not the case at d3t where we have had Technical Artists for many years. At d3t Technical Artists work with both our artistic and programming teams and is a role that provides a great range of opportunities and experience.
To find out more about what Technical Art involves, we caught up with four members of our growing Technical Art team in Melissa Gaskell, Becca Marshall, Adam Knight and Joel Fleetwood. Hear more on what they have to say below!
What do you do as a Technical Artist at d3t?
Melissa Gaskell, Lead Technical Artist has been working in the games industry for over twenty years. During Melissa's time with us at d3t she has assisted on a range of AAA projects, including our recently announced Alan Wake Remastered. Discussing her role at d3t and what she does on a day-to-day basis, Melissa says: "A bit of everything. Recently I have been assisting with programming on some of our recent projects, but then I have also been using Maya, video editing and even aiding in the animation pipeline. It is safe to say that as a Technical Artist at d3t, you are prone to experiencing a range of opportunities meaning that no two days are ever the same."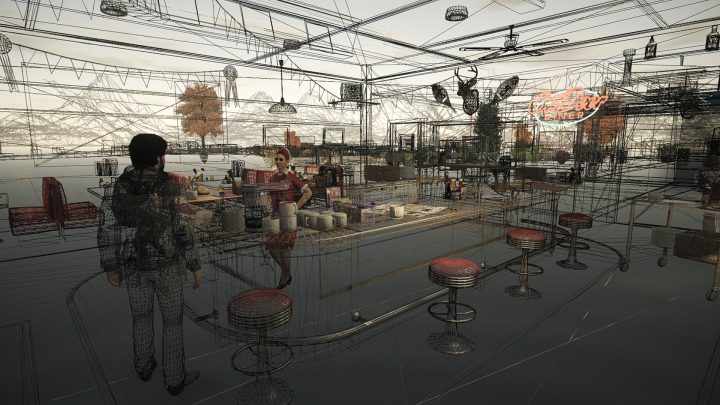 The variety of responsibilities on projects is something that Adam Knight, Associate Technical Artist at d3t, echoes. "As a Technical Artist, there is a huge variety of tasks you do, one of the great benefits of this is that you meet, work with and learn from a lot of people and their experiences. For instance, my role over the past few weeks has been very 'boots on the ground' in that I am working closely with teams to find problems and bring solutions to them.
"This has involved a mixture of designing and programming using Python, to make sure that not only elements of the game are performing how they should be when the player interacts with them, but that they also fit in well within the games environment.
When asked about what the key skills Technical Artists need, there were two clear winners: versatility and flexibility.
"Versatility is definitely required from a Technical Artist, as you need to be able to jump from task to task on a project. Whether this is one day video editing cut scenes to the next you needing to program a particular aspect of an environment or in-game feature." Melissa details.
Joel Fleetwood, Associate Technical Artist at d3t, identifies that: "Flexibility is also a trait that you need to possess as a Technical Artist, as the Art and Programming teams will be looking to you to bridge the gap between them, and to solve problems that they are encountering, and you need to be flexible to work with both teams effectively."
Why I enjoy working as a Technical Artist at d3t?
Melissa says that "Project variation is one of the most enjoyable traits working as a Technical Artist at d3t, along with identifying problems on the projects and coming up with solutions to them. Such as trying to get animations working from 3ds Max to Maya, or even solving problems within Unreal Engine 4."
Becca Marshall, Associate Technical Artist at d3t, has been with the studio for just over a year. Becca is now working on her fourth AAA project within that time, and like Melissa, enjoys the variation, saying: "I am now working on my fourth project across multiple different platforms and with a range of international clients, and whilst that does sound a lot, it has been an amazing experience. Working on the tasks that I have across different titles and platforms has seen me grow my skillset immeasurably as a developer, which is a great feeling to look back and reflect on."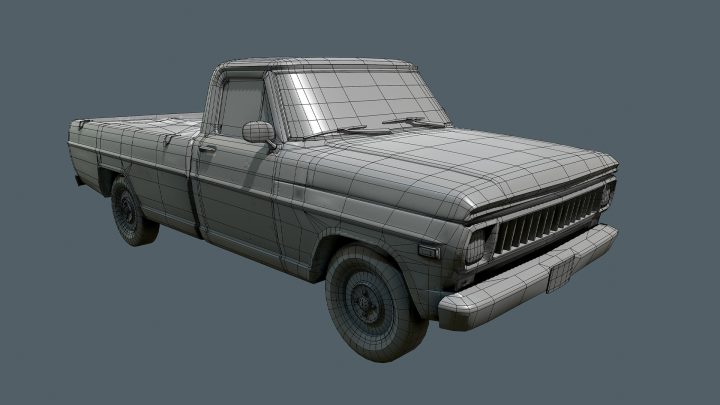 Adam, unlike Melissa and Becca has been working solely on one project for the past year, but he says: "Whilst my projects have not as been varied, the individual tasks within this project has been. In the past few weeks, I have been called upon to work on platform optimisation to then assisting with the creation of world assets, which has been a great experience and invaluable to my personal development."
How has d3t supported me throughout my time?
Talking about his time working through COVID, Adam says: "Without even realising it d3t is an incredibly compassionate company, who will work for your needs. I would say that for me personally, when COVID hit and things were getting quite bad, I really did not want to work in the office. d3t took this on board and has done everything they can to make sure that I feel safe working from home and on the occasions that I do come into the studio, there are COVID provisions available, and measures have been taken to ensure that the team are looked after and cared for. I really have appreciated the support and action that has been taken.
Adam continues: "d3t wants it team to be happy working here, which most company's want to believe is the case, but in my opinion is not always true. No one has made me feel more comfortable, welcome and happy then d3t has."
What would your advice people about becoming a Technical Artist?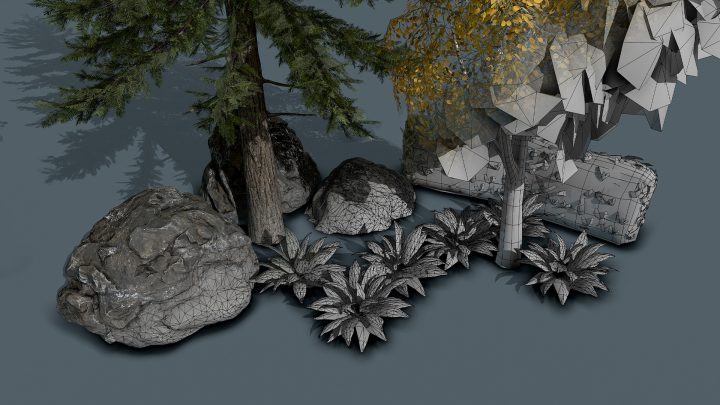 Echoing the above, Melissa says: "It is incredibly important for a Technical Artist to be flexible and adaptable, as you will be working on a broad range of projects and tasks, and you need to be able to navigate through them successfully. Also having some knowledge about Python is helpful as most art programs use Python in some form as an advanced programming interface."
For people looking to become a Technical Artist at an entry level, Becca comments: "Having the ability to demonstrate that not only can you work in a team, but then also have the ability to solve problems is extremely valuable and are two things I always look for, so try to document these where possible."
Join our growing Technical Art team!
At d3t, we are all about games! We work with a broad range of AAA clients within a state-of-the-art studio to create the best games possible. We are currently recruiting for Technical Artists so come and join us!
To look at all the exciting positions that we have available to join the d3t family, click here.