We welcome Nick Lazzarich, Junior QA Tester
6th Nov 2017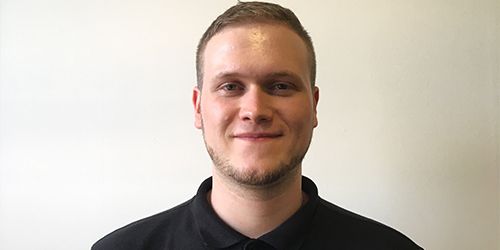 Meet Nick Lazzarich, Junior QA Tester, who joined the d3t team on 24th October 2017. We asked Nick a couple of questions…
Tell us a bit about your background prior to joining d3t.
I finished University at Futureworks School of Media, achieving a Distinction in my HND (Higher National Diploma) covering different aspects of game design, multiple workflows for art work (3ds Max/ Maya/ PS) and C# in Unity.
I have been working as a kitchen designer within Ikea during my time at University.
Why d3t?
A big draw for me was the workplace culture and the work d3t has done previously. After reading up on d3t's profile online, this was a great opportunity. I felt my skillset and personality would fit in well to their team. I was also drawn to the titles they have worked on! Many of them are in line with what I use / play daily.
What was the recruitment process like?
I heard about the position through my ex-tutor from University. I then got in contact with the QA Manager and sent over my CV. d3t got back to me shortly after to arrange an interview. I received the good news just a few days after my interview. The whole process was professional, efficient and very friendly!
Tell us some interesting facts about yourself.
I enjoy multiple hobbies, from field archery to model building and war-gaming at my local games shop. I am driven by my little girl, Luna.
If you want to join our talented team, why not check out our vacancies?