XDS 2018
11th Sep 2018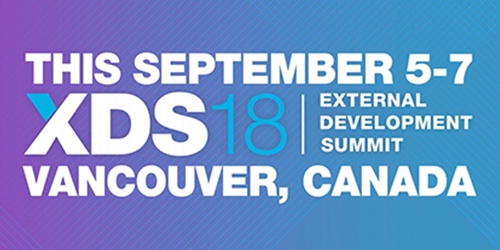 Following Richard Badger's presentation at last year's event, this niche external development summit has become a key event in the d3t calendar. XDS champions the key values: Knowledge Sharing, Collaboration, B2B Networking and Industry Stewardship. The focus is on thought leadership, education and building strong, positive relationships across the industry. The agenda boasts an impressive line-up of industry luminaries, including Keywords Studios CEO, Andrew Day.
Different in tone to many 'games events', XDS attracts visitors from within the industry; from developers to vendors and middleware providers.
As a strong B2B event, we focussed on networking with new contacts and reinforcing links with existing partners. Thought provoking presentations covered a diverse range of topics from co-development, business strategy and feedback processes to UI, UX and IP.
An invaluable resource for external development engineers like d3t, we are looking forward to 2019.