d3t wins Employer of the Year at the Halton Business Awards 2019
22nd Nov 2019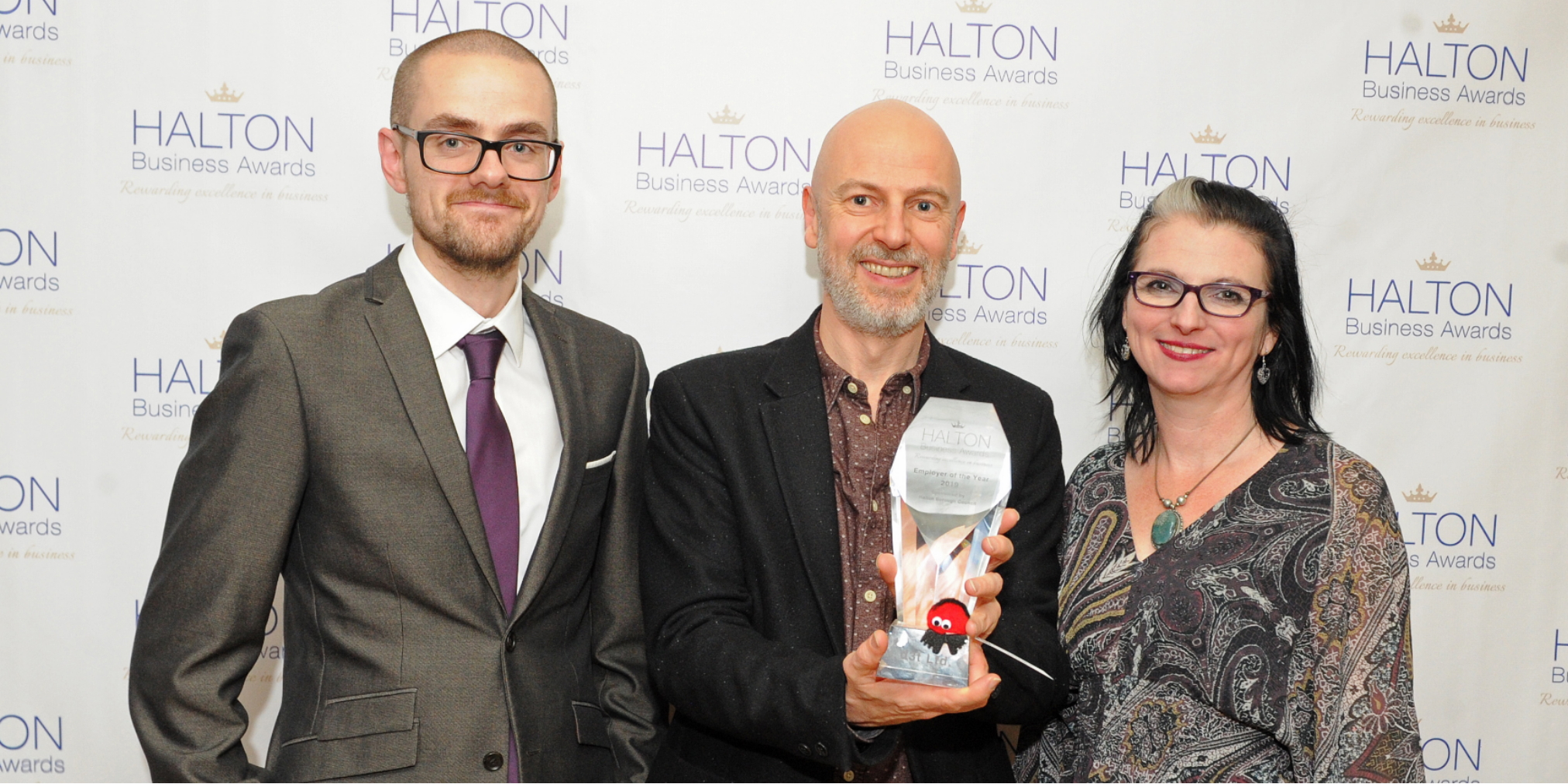 We are incredibly proud to announce that we have won Employer of the Year at the Halton Business Awards 2019!
The win was announced at the gala dinner held at the Halton Stadium in Widnes on Friday 15th November, where over 400 companies and individuals attended. This award takes its place alongside our GamesIndustry.biz award for Best Places to Work 2019.
We are over the moon to be recognised as a great employer in our local area, and we pride ourselves on cultivating a work environment that values its team, their creativity and their commitment. We want to take this opportunity to thank every single person at d3t for making our studio such a great place to work. Check out our Life at d3t page for a taster of what it's like to work at d3t.
Head of Studio, Richard Badger said,
Being recognised as Halton's Employer of the Year is an accolade that we are extremely proud of. This award recognises the hard work creating a supportive and inclusive working environment, for our growing team of talented video game developers. Now at just over 80 employees, and with plans to grow further in 2020, the d3t team spirit & culture continues to flourish within the studio. Coupled with the UK GamesIndustry.biz "Best Places to Work" award we won earlier in the year; this local business award rounds off another great 12 months for the d3t team.
Want to work at d3t?
Want to find out more about working with our award-winning team? d3t are regularly looking for new candidates for a wide range of roles. Take a look at our Join our Team page for our current vacancies.