d3t Celebrates 9 Years
13th Jul 2020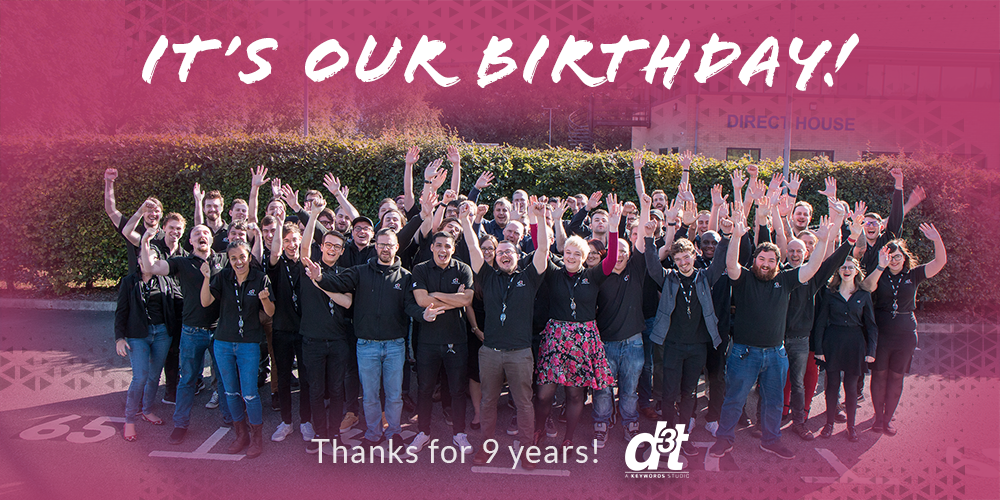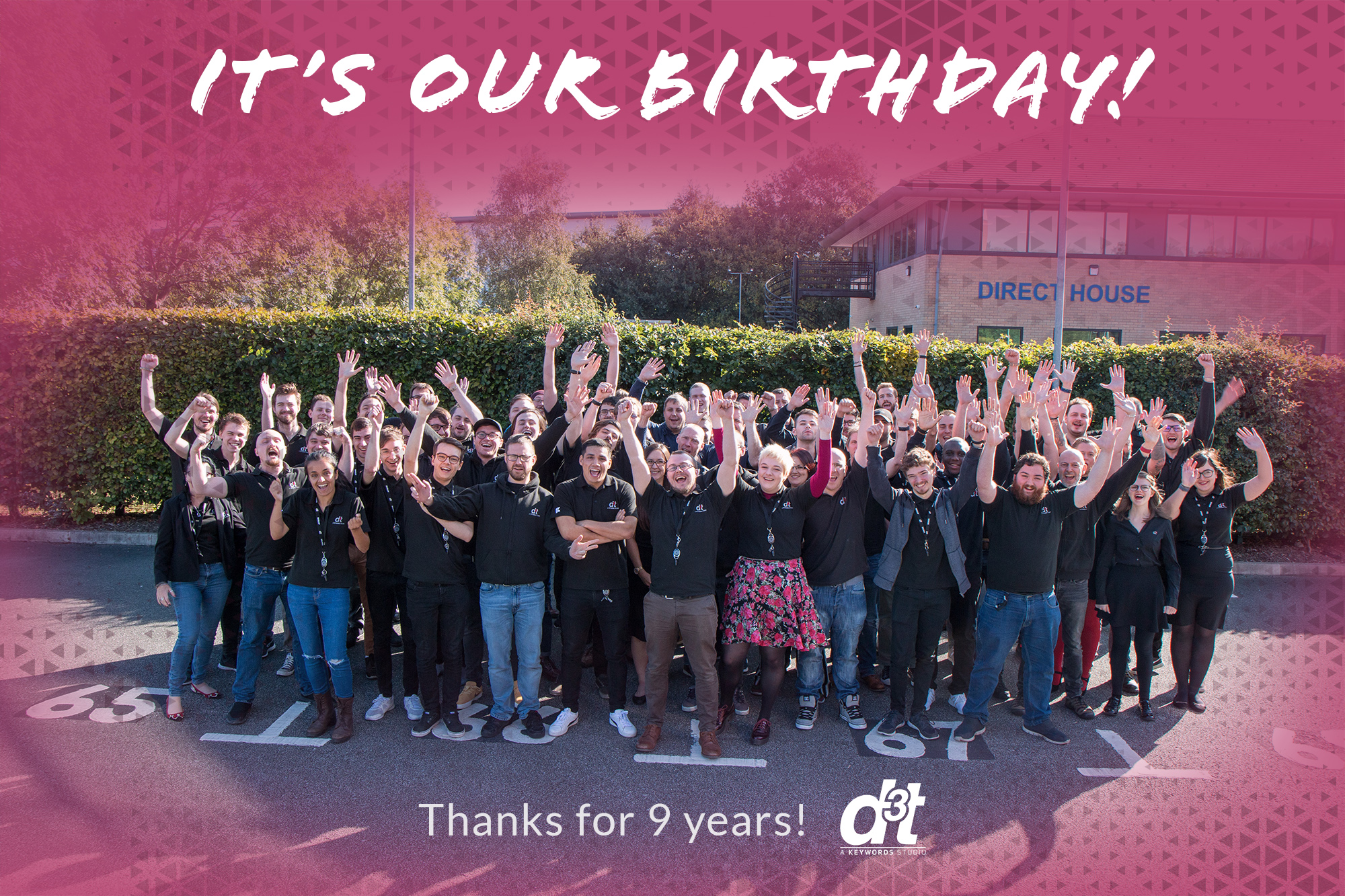 On Monday 13th of July, d3t celebrates its 9th birthday!
Our 9th year has brought some huge changes for d3t, so here's a quick review…
New Starters
Since our last birthday we have recruited 45 more talented people to our team across multiple disciplines. And we've not stopped there…we are still hiring!
Projects
In May 2020 we could finally reveal that we had been working with 2K to bring Mafia II: Definitive Edition to PC, PS4 and Xbox One.
Other great projects we've worked on since our last birthday include Assetto Corsa Competizione, Human: Fall Flat and A Knights Quest.
Awards
We were so pleased to win 2 awards last year. Firstly, we were named a GamesIndustry.biz 'Best Places to Work', and only 2 months later we won the Employer of the Year award at the Halton Business Awards. We're super proud of both awards and want to take this opportunity to thank every single person at d3t for making our studio such a great place to work!
And on a final note, our birthday this year wouldn't be complete without some kind of celebration…
With our teams working remotely and not able to come together for a party this year, we reached out to new and existing suppliers to help us prepare a personalised d3t swag package for each member of our team. Contents included a brand new notebook and pen, sweets, a custom birthday biscuit (huge thanks to Honeywell Biscuits Co.) and a t-shirt designed by our very own artist Ben Sparrow. We held a "design a t-shirt competition" and asked the team to vote for their favourite design. And since our team have been missing out on the perks of being in the studio, we included a pack of each persons favourite biscuit in the package!
To keep us connected and have a bit of fun, we asked the team to share photos of themselves when they were 9 years old. Tricky part is, we've got to guess who is who!
Thanks to all of our clients, suppliers and fans of the titles we have worked on for 9 amazing years. Finally, a huge thanks to the team at d3t for their hard work and dedication.
Want to work at d3t?
Want to find out more about working with our award-winning team and be part of our 10 year birthday celebration next year? d3t are looking for new candidates for a wide range of roles. Take a look at our Join our Team page for our current vacancies.